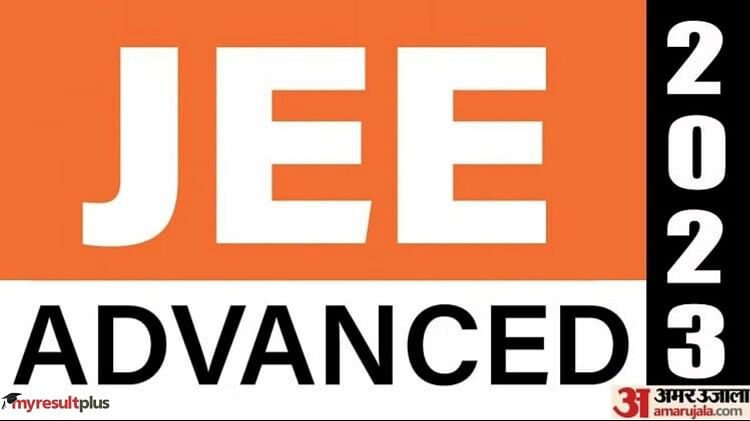 JEE Advanced 2023: Tomorrow, on June 4, 2023, the highly anticipated Joint Entrance Examination (JEE) Advanced 2023 will take place. Aspirants who have registered for the exam can download their JEE Advanced 2023 admit card from the official website, jeeadv.ac.in.
JEE Advanced 2023: Exam Day Guidelines
This year, a total of 1.95 lakh candidates have registered for the JEE Advanced exam, out of which 44,000 are girls.

The JEE Advanced exam guidelines are outlined on the admit card itself, and it is crucial for candidates to follow them meticulously on the day of the exam. To ensure a smooth experience during the JEE Advanced Exam 2023, candidates should adhere to the following guidelines:
Have a printed copy of the downloaded JEE Advanced admit card along with a valid, original photo ID.
Inside the exam room, only bring pens, pencils, water in a transparent bottle, the downloaded admit card, and an original photo ID card.
The admit card contains specific instructions, and candidates should arrive at the exam venue well in advance. Exam centres will open at 7 a.m.
It is important to note that the JEE (Advanced) 2023 examination will be conducted solely in computer-based test (CBT) mode. Candidates with disabilities, meeting the criteria of at least 40% impairment, are eligible for one hour of compensatory time for each paper. The JEE Advanced 2023 Paper 1 and Paper 2 exams will be held from 09:00 AM to 12:00 noon and from 2:30 PM to 5:30 PM, respectively.

JEE Advanced 2023: Last Minute Tips
Despite the elevated stress levels and pressure among students, it is important to effectively manage the remaining time. The JEE Advanced paper comprises a variety of questions, including multiple-choice questions with single or multiple correct answers, comprehensions followed by objective-type questions, matrix match-type questions, and integer-type questions. It is crucial to be cautious as the paper carries negative markings.
 
JEE Advanced 2023 Admit Card: How to Download
The candidates can follow the steps given below to download the JEE Advanced 2023 admit card:
Log on to the official website of the JEE Advanced, jeeadv.nic.in.
Click on the 'JEE Advanced 2023 Admit Card' on the homepage.
Log in using your credentials.
Your JEE Advanced 2023 admit card will now be displayed.
Download the admit card and save it to your device.
Take a printout for future reference.
By following these guidelines and implementing effective last-minute strategies, candidates can approach the JEE Advanced 2023 exam with confidence, giving their best performance and increasing their chances of securing a seat in the prestigious IITs. Good luck to all aspirants!