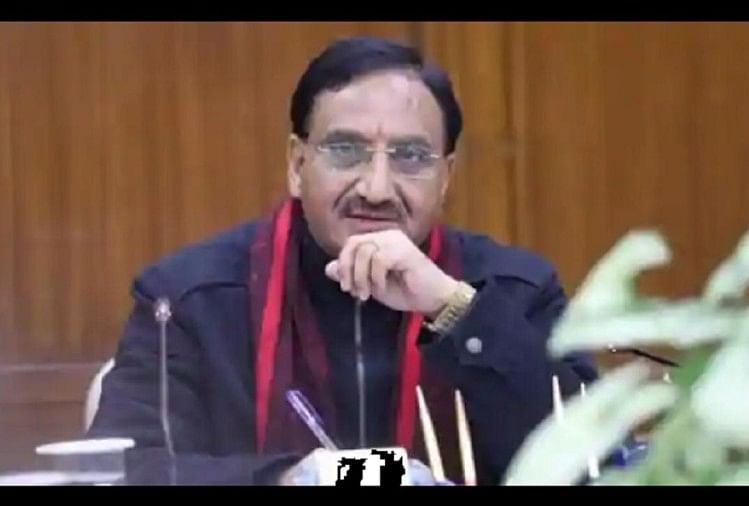 Union Education Minister Dr. Ramesh Pokhriyal Nishank has announced the JEE Advanced exam dates for admission to IIT on Thursday along with the eligibility criteria. During a live address on Social Media -- Twitter, Union Education Minister said that the JEE Advanced 2021 exam will be conducted on July 03, 2021. The examination will be conducted by IIT Kharagpur.
He also announced to give a special opportunity to the students who missed the advanced exam in 2020 due to exam eligibility and the Coronavirus epidemic. Announcing the dates of the JEE Advanced exam, the Union Education Minister also sent his best wishes to all the candidates. He said I wish all the students the best. All the candidates have sufficient time to prepare for the exam.  
Along with this, Union Education Minister Ramesh Pokhriyal Nishank said that the Central Government has decided to give relaxation in the criteria of minimum 75 percent marks in view of the COVID-19 epidemic. The minister said that the eligibility criteria to bring a minimum of 75% aggregate marks in the class 12th examination will not be applicable this year. He made these announcements in a live address on his Twitter account.  
At the same time, as per the rule, students have to pass JEE Main every year to be eligible for Advanced Examination, but due to epidemic, students who cleared JEE Main 2020 but did not appear for JEE Advanced 2020 Were, he will be allowed to appear at JEE Advanced 2021. This one-time option is being given.  
The JEE Advanced will be conducted only after the results of the final session of the JEE Main Exam are declared. It is worth noting that the top approximately 2,50,000 qualified students of JEE Main are eligible to appear in JEE Advanced.  
JEE Advanced is an examination conducted for admission to 23 Indian Institutes of Technology, ie IITs. Students who qualify for JEE Advanced will be admitted to IITs through JoSAA Counseling based on their rank.
Last month, the Education Minister also announced that from 2021, the JEE Mains Examination will be held four times a year. The four sessions will be held in February, March, April, and May. The first session of the JEE Mains Examination will be held from 23 February to 26 February 2021.  
Recently the Union Education Minister had announced the 10th and 12th class examination dates of the CBSE Board which will start from May 4 and end on June 10. The exam results will be declared on July 15.