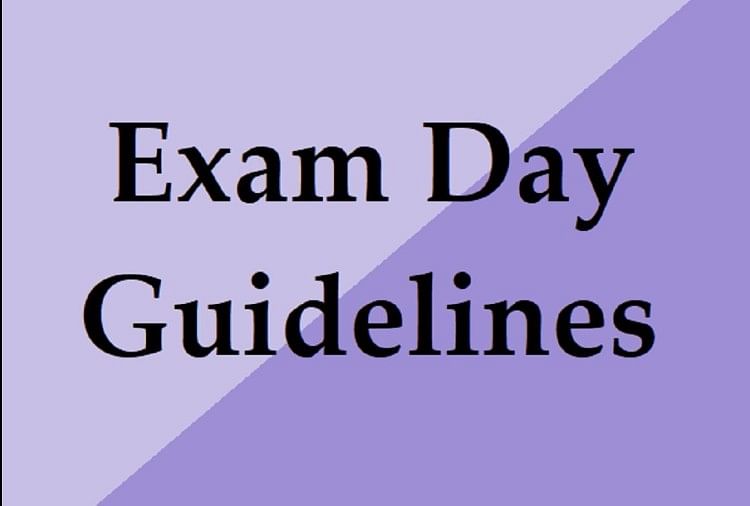 The Indian Institute of Technology, IIT Kharagpur is to release the admit card for the JEE Advanced 2021 tomorrow, September 25. The admit card for computer based (CBT) examination will be published online on the official website of the jeeadv.ac.in. The candidates who have applied for the Joint Entrance Examination (Advanced) 2021 can download the admit card through their login credentials.
The Joint Entrance Examination (Advanced) 2021 is scheduled to be held on October 03, 2021 (Sunday) at various test centres across the country. Candidates should note that the JEE Advanced 2021 admit card is an essential document to carry at the examination centre along with a valid photo ID proof. The examination will be held following the COVID-19 guidelines and issued by the government.
JEE Advanced 2021 Exam Day Instructions
Candidates will have to strictly follow the given instructions at the examination centre on the JEE Advanced 2021 exam day:
Things to Carry:
The candidates will have to carry a printed copy of admit card.
Candidates must have to carry at least 1 original photo Identity Card.
One water bottle, 50ml sanitiser bottle, black ballpoint pen, pencil and eraser.
Candidates can wear a simple analogue watch at the examination hall.
Things not to Carry:
Any electronic or digital device like - – mobile phones, bluetooth devices, earphones, etc.
If any candidate is found with any such devices, his/her candidature will be forfeited at the same time.
Log books/ table or any kind of study material or Geometry box/ pencil-box.
Candidates are not allowed to carry any wallet, handbag, goggles or any kind of jewellery.
Jewellery includes - Veil, Charm, Tabeez, Rings, bracelet, earrings, pendants, charms, nose pin, chain/ necklace, badge, hair band, hairpin etc.
JEE Advanced 2021 COVID-19 Guidelines
Candidates will strictly have to follow the COVID-19 Guidelines at the examination centre as a safety measure for their health.
Candidates are advised to wear a safety mask or face shield and hand sanitiser at the examination centre.
At the examination centre, candidates will be offered a fresh 3 Ply mask before entry.
Before entering the examination hall, the candidates have to filled-in the undertaking on Admit Card in the same handwriting as uploaded at the time of registration.
Candidates will have to go through the thermal scanning process for measuring the body temperature.
Official Website: Click Here