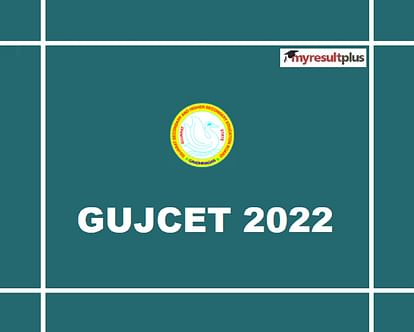 GUJCET 2022 Exam Date:
Gujarat Common Entrance Test (GUJCET 2022), which is a compulsory common entrance test for students seeking admission into various degree and diploma courses in Engineering and Pharmacy disciplines will be held on April 20, 2022 across the state.
According to an official statement released by Gujarat Secondary and Higher Secondary Education Board (GSEB), the GUJCET 2022 exam will be conducted on April 20 at exam centres set up across various districts of Gujarat. The statement added that the timing of the examination has been fixed as 10 am till 4 pm. Shedding light on the details of the exam, GSEB informed that three papers shall be held for four subjects; Physics, Chemistry, Mathematics and Biology.
In this, the Chemistry and Physics paper will be a combined one, of 120 minutes duration, while the remaining two papers will be of 60 minutes duration. Every subject paper will comprise 40 OMR questions. Approximately 1.8 lakh students have registered to appear for the Gujarat Common Entrance Test 2022.
About GUJCET 2022 Exam:
Usually, the GUJCET Exam 2022 is held in the month of May, due to which, students have enough time to prepare for the test. However, for the current academic year, the exams are being conducted on April 20, 2022, a week after the conclusion of Gujarat board HSC exams, to facilitate the admission process early.
Nearly 60, 000 seats are vacant for engineering in Gujarat state, while Pharmacy has approximately 6, 000 seats. During the evaluation, 60% of the total score obtained in Chemistry, Physics and Maths and 40% of the total marks secured in GUJCET will be considered.