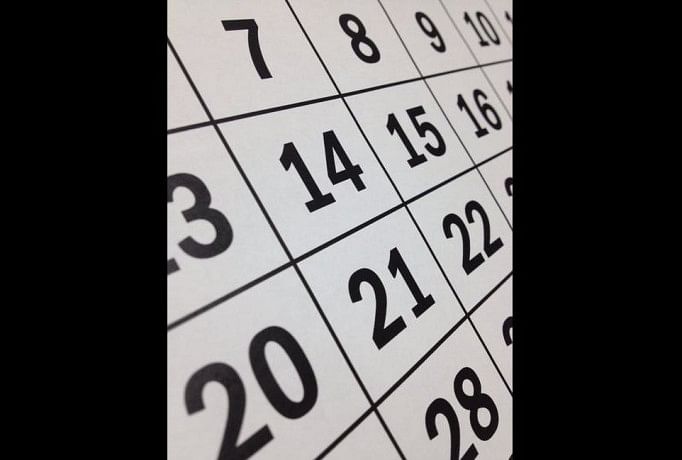 Goa Board Term 2 Exam Date 2022:
The Goa Board of Secondary and Higher Secondary Education has announced the Goa Board Term 2 exam date 2022 for SSC and HSSC students on February 16, 2022. The time table for Class 10 and 12 state board exams has been released on the official website of Goa board at gbshse.info.
According to the released datesheet, the exams for both HSSC and SSC students will commence on April 4, 2022. Along with this, practical exams for both of them will begin from March 1. Students are advised to get in touch with their respective schools to know about the detailed practical exam schedule.
Goa Board SSC, HSSC Term 2 datesheet 2022: Steps to download
Students can follow the step-by-step process shared below to download the datesheet for the upcoming state board exams.
Go to the official website of Goa Board at gbshse.info.
Click on the "Circular" tab located on the homepage. Then select the notification which reads "Final datesheet for HSSC/SSC Second Terminal Examination of April 2022".
The datesheet will be displayed on the screen.
Check all exam dates carefully and download the datesheet for future references.
For the reference of the students, the Goa HSSC and SSC board exam schedule has been provided below.
Goa Board SSC Time table 2022 for Term 2
Date
Subjects
April 5, 2022
Science 1: English Medium (1031) 2. Marathi (1032) 3. Urdu Medium (1033)
General Science
April 6, 2022
Home Vegetable Garden
April 7, 2022
First Language: English (1111), Marathi (1112), Urdu (1113)
Functional English (2115), Functional Marathi (2114)
April 8, 2022
Fundamentals Of Bakery (2129) (CWSN)
April 9, 2022
Third Language: Sanskrit (1135) Kannada (1136) Arabic (1139) French (1141) English (1131) Konkani(1132) Marathi(1133) Urdu(1134) Portuguese(1142)
Third Language (CWSN): Functional English (2146), Functional Konkani (2147), Functional Marathi (2148), Functional Portuguese (2149)
April 11, 2022
Mathematics Level 2 (English, Marathi, and Urdu Medium)
April 12, 2022
Mathematics (English, Marathi, and Urdu Medium)
Mathematics (Everyday Maths (E) (2039))
April 13, 2022
Second Language: Hindi (1121)
Second Language (CWSN): Functional Hindi
Second Language Composite: Hindi-Sanskrit (1165-1163), Hindi Arabic (1165-1164)
April 16, 2022
Social Science Paper 1
History and Political Science
April 18, 2022
Social Science Paper 2
Geographic and Economics
April 19, 2022
Automobile (1072), IT/ITeS (1073), Retail (1075), Beauty and Wellness (1078) Apparel (1079), Construction (S-1080), Agriculture (Paddy Farming) (1081), Telecommunication (1085), Logistic (1086), Tourism and Hospitality (1089), Agriculture (Solanaceous crop 1091), Plumbing (1092), Electronics (1094), Health Care (Home Health Aide- 1095)
April 20, 2022
Tailoring and Cutting (E) (1174) (CWSN), Tailoring and Cutting (M) (1175) (CWSN)
April 21, 2022
Data Processing (2150)
April 22, 2022
Desk Top Publishing
Domestic Wiring (1041) Domestic Electrical Appliances (1042) Bakery (1048) Electronics (1043), Garment Cutting Sewing (1045) Garment Designing and Decoration (1046) Food processing (1047), Horticulture (1049) (E) Floriculture (1050) Horticulture (1069) (M) Fine Art (1055)
April 23, 2022
Basic Floriculture (E) (2053)
April 25, 2022
Basic Cookery (1065) (CWSN) Basic Cookery (1066) (CWSN)
April 26, 2022
Drawing and Painting (1151) (CWSN)
Goa Board HSSC Time table 2022 for Term 2
| | |
| --- | --- |
| Date | Subjects |
| April 5, 2022 | Accountancy, Physics, History, History (CWSN) |
| April 6, 2022 | English Language II, Urdu Language II, Sanskrit Language II, French Language II, Portuguese Language II, Painting, Konkani Language II |
| April 7, 2022 | Marathi Language I, English Language I, English Language I (CWSN) |
| April 8, 2022 | Political Science, Political Science (CWSN) |
| April 9, 2022 | Chemistry, Business Studies |
| April 11, 2022 | Secretarial Practice, Secretarial Practice (CWSN), Mathematics, Mathematics & Statistics |
| April 12, 2022 | Psychology, Psychology (CWSN) |
| April 13, 2022 | Hindi Language II, Hindi Language II (CWSN) |
| April 16, 2022 | Biology, Economics, Economics (CWSN), Geology |
| April 18, 2022 | Sociology, Sociology (CWSN) |
| April 19, 2022 | Banking, Computer Science, Co-operation, Co-operation (CWSN) |
| April 20, 2022 | Marathi Language II, Marathi Language II (CWSN) |
| April 21, 2022 | Automobile, Health Care, Retail, Tourism & Hospitality, Beauty & Wellness, Apparel, Construction, Media & Entertainment, Agriculture, Electronics-Installation Technician, Electronics Field Technician, Logistics Management |
| April 22, 2022 | Geography, Geography (CWSN) |
| April 23, 2022 | Cookery |