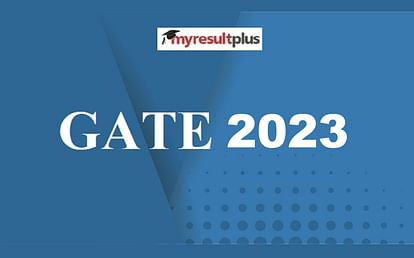 The Indian Institute of Technology (IIT) Kanpur will begin the Graduate Aptitude Test in Engineering (GATE) 2023 registration process from 30th August in online mode. To apply for GATE 2023, candidates must go to the official website, gate.iitk.ac.in. The GATE application deadline is September 30, 2022, for all eligible candidates.
Candidates must review the GATE eligibility requirements before applying to avoid later rejection. IIT Kanpur previously published a notification with information on the qualifying requirements, age restriction, educational requirements, and nationality. The Graduate Aptitude Test in Engineering (GATE) 2023 will be administered for 29 papers on the 4th, 5th, 11th, and 12th of February.
GATE 2023: General Eligibility Criteria
Candidates must be Indian citizens in order to submit a GATE application. Candidates from the United Arab Emirates (UAE), Bangladesh, Sri Lanka, Singapore, Ethiopia, and Nepal are also eligible to apply.
GATE 2023 Eligibility Criteria - Age Limit 
According to the officially posted announcement, there is no upper age limit to take the GATE 2023 exam.
GATE 2023 Requirements for Eligibility - Education
Candidates for the GATE 2023 exam must be in their third or higher year of an undergraduate degree programme or have already finished a degree programme that has been approved by the government, such as engineering, architecture, technology, commerce, science, or the arts.
Additionally, there is no requirement for qualification or a minimum score to take the GATE 2023 exam.
The candidates who have certification from any of the professional societies must ensure that those examinations are conducted by approved authorities such as MoE/AICTE/UGC/ UPSC as equivalent to BE / BTech / BArch / BPlanning, etc.
GATE 2023: Revisions
There are now 176 exam centres instead of 203 for GATE 2023. Recombinant DNA technology, Other Tools in Biotechnology, and Plant, Animal, and Microbial Biotechnology are the additional topics that have been included in the Biotechnology paper.