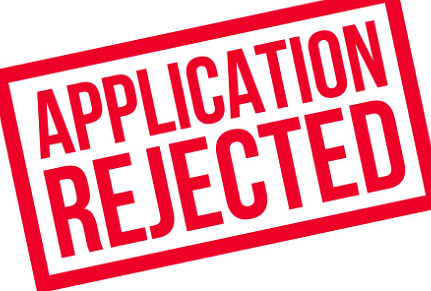 The list of rejected applications for GATE 2019 has been released by the IIT Madras on its official website.
There are two types of candidates who are mentioned in the list; candidates who have been found duplicate and the candidates who could not meet the eligibility criteria.
As per the prospectus the candidates who have been rejected will not be given any refunded amount.
The Examination for the GATE 2019 will be conducted by the Indian Institute of Technology (IIT) Madras in two shifts.
The examination is scheduled to be conducted on February 2, 3 and February 9 and February 10, 2019.
Important Dates
January 4, 2019: The admit cards will be made available by January 4, 2019 on the official website.
March 16, 2019: The results for the examination will be declared by March 16, 2019.
GATE 2019 will hold the examination for 24 subjects including Aerospace Engineering, Agricultural Engineering, Architecture and Planning, Biotechnology, Civil Engineering, Chemical Engineering, Instrumentation Engineering, Mathematics and Mechanical Engineering among other subjects.
From the announcement of the results, the GATE 2019 scores are valid for three years.
GATE scores have been used by Several Public Sector Undertakings (PSUs) over the years to shortlist the candidates for different positions.
Bharat Heavy Electricals Limite (BHEL), Gas Authority of India Limited (GAIL), Hindustan Aeronautics Limited (HAL), Indian Oil Corporation Limited (IOCL), National Thermal Power Corporation (NTPC) etc. These are some of the PSUs who have done the same.
Even for Senior Field Officer (Tele), Senior Research Officer (Crypto) and Senior Research Officer (S&T) in Cabinet Secretariat, such Group A level posts in the Central Government is also been done on the basis of GATE scores.
The Candidates who wished to appear for the exam got selected on the following eligibility criteria:
Eligibility Criteria for GATE


Nationality

The aspirants should be a resident of India.

Apart from Indian candidates from Nepal, Bangladesh, Sri Lanka, Singapore, Ethiopia and United Arab Emirates (UAE) are also eligible for the exam.


Educational Criteria

In the related stream of engineering and science, the candidate should have attained a Bachelors degree or a Master's degree.

There is no minimum pass percentage in the qualifying degree for applying for GATE 2019


Age Criteria
There is no age limit for appearing in GATE.


Examination Pattern

The GATE 2019 will be conducted for 24 subjects to which every candidate can apply for only one stream.

With 65 questions which are to be solved in 3 hours GATE is an online Examination. it carries a total of 100 marks.

The paper will be divided into two types of questions: Objective types and Numerical type (NAT). NAT questions don't consist of any choice.

The answers for these are to be entered manually.