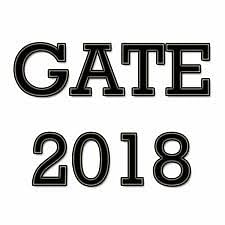 The online registration for the
Graduate Aptitude Test in Engineering (GATE) 2018 
would close at 8 PM today, October 9, 2017. 
Earlier the online registration was supposed to be over on 5 October. It was extended till 9 October.
"The scrutiny process will continue even after the application portal is closed," read a notification on GATE's official website.
While GATE 2018 would be used for admission to various M.Tech programs in the IITs and NITs in the country, the very careful while filling the online application form.
How to apply:


Step 1:
Visit
gate.iitg.ac.in.
Step 2:
Go to the GATE 2018 notification.
Step 3:
Read the instructions carefully and apply accordingly.