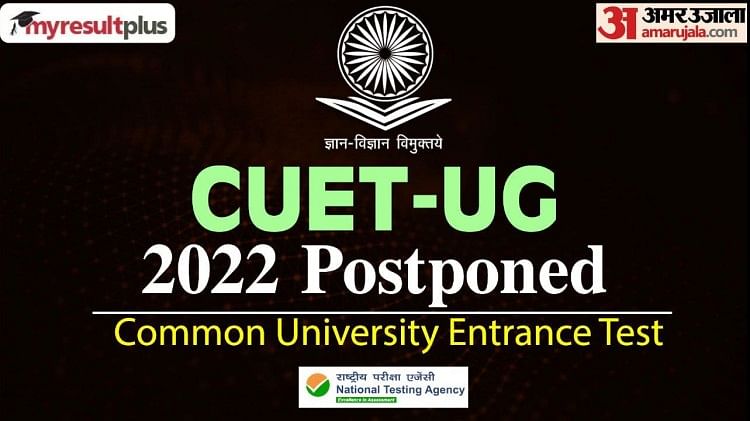 The National Testing Agency (NTA) has released a notification informing the Phase 2 Examination for all the candidates who have requested a date change will be conducted from 24th to 28th August, 2022. A fresh Admit card will be issued to all the candidates who will take the CUET 2022 examinations on rescheduled dates.
NTA CUET UG 2022:  Why the Rescheduling 
As per the Notification, NTA has postponed the CUET 2022 exam scheduled from 4th to 6th August, due to administrative and technical reasons to 12 - 14 August 2022. NTA also gave an option to the affected student to choose dates other than 12 to 14th August. Meanwhile, NTA has allowed students to request for city/date change for an examination scheduled after August 10.
NTA CUET UG 2022:  Response Received 
In response, 15811 applications were received by NTA requesting different dates, many candidates have approached NTA requesting not to schedule their examination between 12 to 14 August as a series of festivals are falling during this period. Meanwhile, many candidates had requested date/city change of CUET (UG) – 2022 examination after 10 August 2022 onwards as the cities allotted to them in Phase II (04 to 06 August 2022) were not suitable for them.
Direct Link: NTA CUET UG 2022 Notification 
NTA has also informed in the Notification, that Phase III of the examination on 17, 18, and 20 August 2022 will be conducted as per the schedule informed earlier to the candidates. 
NTA has also created an exclusive grievance redressal e-mail. The grievances of candidates regarding subject combination, medium, question paper, etc. (if any) can be sent to
cuetgrievance@nta.ac.in.
Candidates must mention their Application Number while sending their grievance. The grievances will be addressed and examination for such candidates, if required, will also be conducted after 20 August 2022.