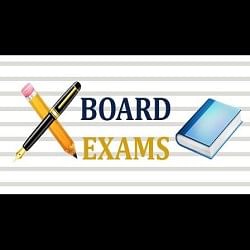 Over the years, the
UP board exam pattern
has undergone a number of changes. The Uttar Pradesh government is mulling significant changes to the state's education system. 
If media reports are to be believed then UP government has decided to introduce the
NCERT pattern
in examinations conducted by the UP Board to bring government school students on par with those in the CBSE-affiliated institutions.
Let's review some of the major changes 
The State government has approved the UP Board's plan to introduce Vedic Mathematics as an optional subject for classes IX to XII. The students will learn Vedic Mathematics from the upcoming academic session. 
The
UP Board
has removed Elementary Mathematics from High School Syllabus. The change in the syllabus has been brought about as a result of the implementation of NCERT syllabus for the board students.
To stop mass cheating during board exam, the UP government installed CCTV cameras at all government schools across the state. The decision comes following mass cheating reports during UP Board Exam 2017. While the class X English exam was cancelled last year, the question paper was reportedly circulated via WhatsApp.
Implication of the changes
Following the installation of CCTV cameras at exam centres, 10 lakh students skipped UP board exam this year.