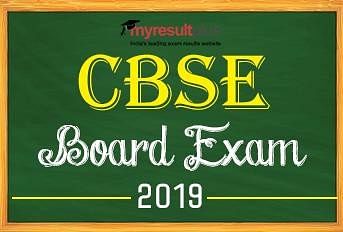 If everything was okay, then the board exams would end without the paper leak this week. Let us tell you that all the examinations that have gone away from the leak, such as AIIMS and Science have been done, but officials of the Central Board of Secondary Education (CBSE) are not celebrating their victory yet, the exam is not yet completely finished.
Talking about last year, the CBSE paper leak got enough news to hear. Keeping this in view, CBSE has adopted many policies this time, which also has a positive impact. This time the examinations are going to be complete without any dispute.
Major changes in the examination -
- In this test of 2019, many sets were presented to students instead of one set.
- Changes were made in accordance with the areas of each.
- Since different sets were made, QR codes were also needed for everyone.
- Objective questions were included in a large amount.
Key Facts-
- The timing of the arrival was fixed.
- Like every year, the time of the exam was changed this year. The examination that took place at 11 o'clock was kept at 10:30.
- Those who came late were not allowed to sit in the examination.
Find out every news related to UP Board Class 10th Result 2019 and UP Board Class 12th Exam Result 2019. To see the fastest results of the exams, register here.
Related Articles

on Exam Alerts