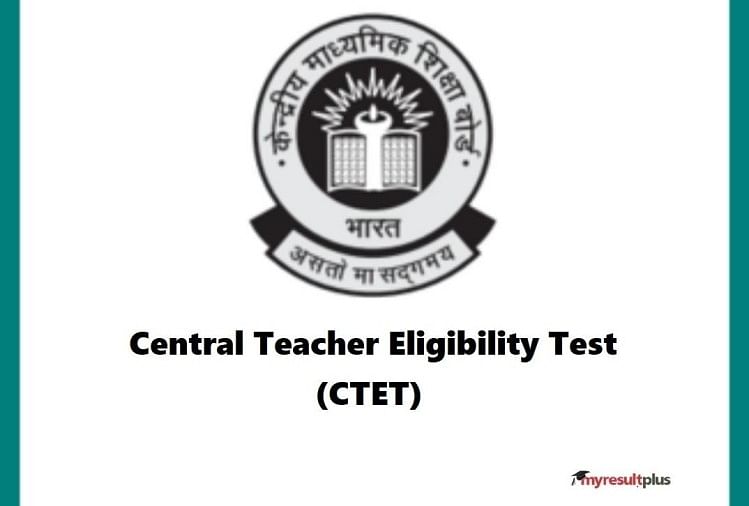 The Central Board of Secondary Education is expected to release the notification for the Central Teacher Eligibility Test - CTET 2022 in mid-July. As per media reports, the notification will be released on 15th July. Candidates aspiring to appear for the CTET 2022 are advised to regularly check the official website @ctet.nic.in. Offcial stetement about the notification is yet to be released.
CBSE CTET 2022: About Test
The CBSE CTET examination is considered one of the most desirable entrance examinations in the country. CBSE conduct the examinations to test the eligibility of candidates for teaching positions at the Secondary and High school level. Last year, around 27.73 lac students appeared for the CTET 2021 Examination. 
CBSE CTET 2022: Eligibility Criteria
Age Limit:
The candidate applying for the exam must have a minimum age of 17 years, while there is no upper age limit for appearing in the examination.
Education Qualification: 
Regarding the Educational qualification, the candidate must have qualified courses with teacher's education i.e. B.Ed/M.ed Course with a minimum of 50% aggregate marks. 
 
CBSE CTET 2022: Examination Pattern
CBSE CTET 2022 exam will be conducted as a computer-based test(CBT) mode consisting of 150 Multiple Choices Question (MCQs). CTET 2022 will be divided into two papers Paper I and Paper II. Candidates willing to teach classes 01 to 06 will have to appear for Paper-I and candidates willing to teach the remaining classes will have to appear for Paper II. However, candidates must note that they also have the option to apply for both.
CBSE CTET 2022: Qualification Certificate Validity 

The candidate qualifying for the CBSE CTET will be eligible to apply for teaching positions in schools across the country throughout his lifetime. Earlier, the validity period of the CTET certificate was 7 years but it was extended to a lifetime after due consideration.