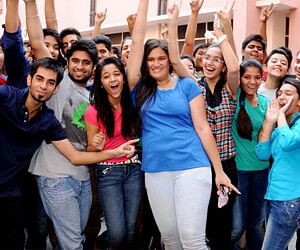 The
Board of Secondary Education Andhra Pradesh (BSEAP)
is probably the first board in country which would announce its
AP Board Result (SSC result)
. Last Year the result for same was announced on May 15. The students appeared in Andhra Board Exams are advised to keep visiting our website to get their results.
Students can check or access their results by visiting our website. The results for same will also be announced on the official website of Board but we will provide you an instant information with provisional mark sheets as well which would be free to access and you can print it as well.
According to a stat issued by Board "A total of 13 Lakh students wrote their paper at various examination centers across the state which will be conducted from March 26 to April 23. The students who wrote their paper can visit our website on priority to access their results. The students can also search their results with the help of prominent keywords searching in Google that may be AP Board Result, AP Board Result 2016, AP Board 10th result or AP Board SSC Result 2016.
Once the examination will be over the evaluation process will kick start just after that ; We are keen to provide you results well within the span of its announced time we will keep yo updated with every single details about exam updates. The Board is keen to inculcate quality education in students so that they can excel in any field they wish to move on.
The Board of Intermediate Education promotes the vision of world-class education in Andhra Pradesh through quality leadership, support, and services. It aims at continuous improvement of education in the State. The BIE regulates and supervises the system of Intermediate education. It executes and governs various activities that include devising of courses of study, prescribing syllabus, conducting examinations, granting affiliations to colleges and, providing direction, support and leadership for all educational institutions under its jurisdiction.
Keep Visiting our website on regular basis to access your Board and Intermediate results well on scheduled time.