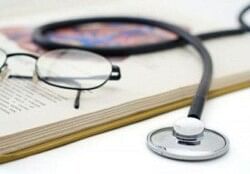 All India Institute of Medical Sciences, Delhi is re-inviting applications for entrance examination through online (CBT) mode in Delhi/NCR for admission in PhD programme July, 2017 session.
Date for online registration of applications:
PhD programme From August 3, 2017 to August 17, 2017
Date of Entrance examination:
August 8, 2017
Time:
10.00am to 11.30 am
Centre:
Delhi/NCR
Those candidates who had applied earlier under admission notice no. 20/2017 published on May 11, 2017 in leading newspapers are also required subjects/disciplines.
The registration fees submitted against the mentioned admission notice are being refunded in the concerned Bank account of the candidate who had paid the required fee and applied earlier through RTGS.
For prospectus, detailed information etc. Visit the official website
www.aiimsexams.org
All applicants are required to visit the website regularly since all subsequent corrigendum/addendum/updates will be unloaded on the website only.