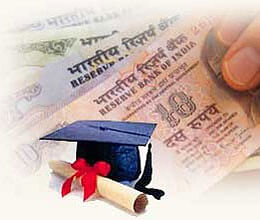 Madras High Court Bench here today ruled that banks cannot be asked to lend finance for miscellaneous items as part of educational loan.
Partly allowing an appeal filed by the State Bank of India''s Bodinayakanur branch against a single judge order, a bench comprising Justices N Paul Vasanthakumar and P Devadoss directed the bank to sanction Rs 3.10 lakh, instead of the Rs 4.45 lakh claimed by the student doing MCA course.
The single judge had earlier directed the bank to provide Rs 4.45 lakh, allowing the girl''s plea that the money was absolutely necessary for her to complete the course.
The bench pointed out that the educational institution, Bannari Amman Institute of Technology (Sathyamangalam), had given educational expenses certificate totalling to Rs 4.45 lakh of which Rs 1.35 lakh was under the head "other miscellaneous expenses".
The miscellaneous items found expressed in different forms."Banks cannot be asked to lend finance to these items also," the court held.