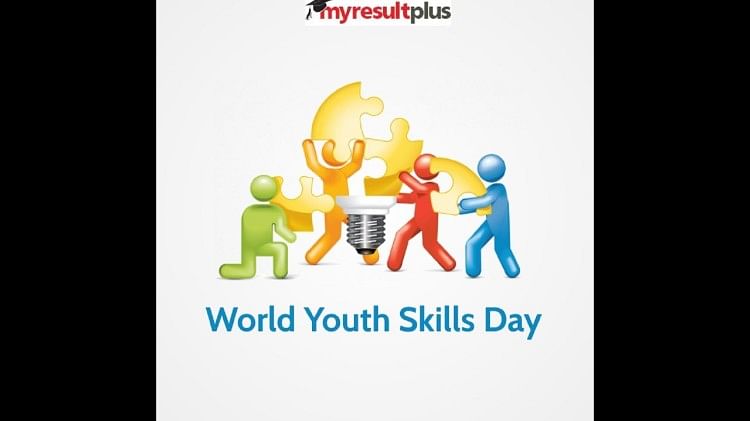 A report published by the Education Commission and UNICEF, and supported by Generation Unlimited suggests that 3 out of 4 young people from 92 countries between the 15 to 24 lack the required skills needed for employment.
This report has been released ahead of World Youth Skills Day which is celebrated every year on the 15 July. 
In 2014, the United Nations General Assembly declared 15 July as World Youth Skills Day, to celebrate the strategic importance of equipping young people with skills for employment, decent work and entrepreneurship.
This report implores a probably dreadful scenario, in which the world is headed. With industries futher advancing towards highly skilled work, there is an urgent need to upskill these youths.
India is the youngest nation in the world, however large portion of its youth is unskilled. To overcome this challenge and come out as a global hub for manpower Government of India has many skill development initiatives, Here is the list of List major skill develop initiative operational in India:   
Pradhan Mantri Kaushal Vikas Yojana (PMKVY)
Pradhan Mantri Kaushal Vikas Yojana (PMKVY) is the flagship scheme of the Ministry of Skill Development & Entrepreneurship (MSDE) implemented by the National Skill Development Corporation. The objective of this Skill Certification Scheme is to enable a large number of Indian youth to take up industry-relevant skill training that will help them in securing a better livelihood.  
Craftsman Training Scheme (CTS)
The Craftsmen Training Scheme (CTS) was introduced by the Government of India in the year 1950 to ensure a steady flow of skilled workers in different trades for the domestic industry, to raise quantitatively and qualitatively industrial production through systematic training, to reduce unemployment among the educated youth by providing them employable skills, to cultivate and nurture a technical and industrial attitude in the minds of the younger generation.

Crafts Instructor Training Scheme (CITS)
Training of Craft Instructors is the mandated responsibility of DGT and It has been operational since the inception of the Craftsmen Training Scheme (CTS). Comprehensive training both in skills and training methodology is imparted to the instructor trainees to make them conversant with techniques of transferring hands-on skills, to train skilled manpower for the industry.
Under the Craft Instructor Training Scheme programme, the eligible candidates are those who possess NTC/ NAC/Diploma/Degree qualifications. Training in 27 Engineering trades and 9 non-engineering trades is being offered.

Skill Strengthening for Industrial Value Enhancement (STRIVE)
Skills Strengthening for Industrial Value Enhancement (STRIVE) project is a World Bank assisted-Government of India project with the objective of improving the relevance and efficiency of skills training provided through Industrial Training Institutes (ITIs) and apprenticeships.The project aims to develop a robust mechanism for delivering quality skill development training by strengthening institutions such as the State Directorate of Training & Employment, CSTARI, NIMI, NSTIs, ITIs etc.  
SANKALP Skill Development Initiative
Skill Acquisition and Knowledge Awareness for Livelihood Promotion ("SANKALP") is a programme of the Ministry of Skill Development with loan assistance from the World Bank. It aims to improve short-term skill training qualitatively and quantitatively through strengthening institutions, bringing in better market connectivity and inclusion of marginalised sections of the society. SANKALP was launched on 19th January 2018 and has a tenure till March 2023.