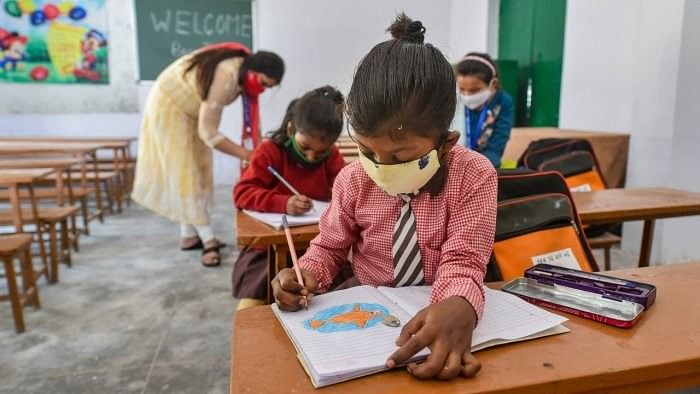 The preparation to launch the 'happiness curriculum' for students of primary schools in Uttar Pradesh is at its peak. The UP government has decided to launch this curriculum under a pilot project to make the students feel more connected to society, nature and country. The plan is to implement this curriculum in nearly 150 primary schools across the state of UP. 
After Delhi and Chandigarh, Uttar Pradesh will become the third state to launch this curriculum for its young minds. The state in-charge of happiness curriculum, Saurabh Malviya said that this course is being designed after considering the cultural and geographical condition of the state. The initiatives to launch this course by the next academic session is under supervision. 
Through this course, the students will be taught meditation too. The ultimate motive to launch this curriculum is to enable the students to connect well with society, nature, family and country. This course will be made available for the students of classes 1 to 8. According to the syllabus, a total of 5 books will be prepared for students from classes 1 to 5. A workshop consisting of 32 teachers is taking place in the state to decide on the topics of the curriculum. As per the media reports, the preparation to launch this course in the next academic year starting from April 2022 is also being discussed in the workshop. 
A total of 150 schools across various districts of the state are working towards this initiative. An official said that there are 1,30,000 primary schools in the state and the evaluation is being conducted by the state government to implement the happiness curriculum in all the schools.
Related Articles

on Current Affairs