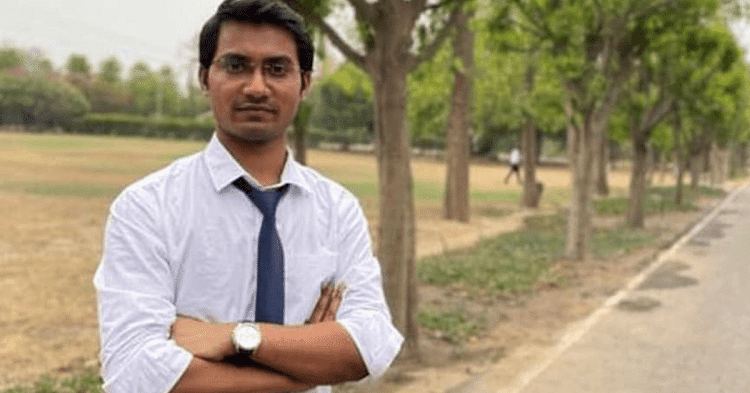 The Union Public Service Commission had declared the UPSC Civil Services Result 2020. This year, a total of 761 candidates qualified for the civil services exam. Shubham Kumar from Katihar, Bihar has secured AIR 1 in UPSC Civil Services. Shubham completed his B.Tech from Indian Institute of Technology, Bombay and started preparing for UPSC Civil Services. In a special talk with Shubham, he said that his journey of UPSC Civil Services was started in 2018 when he appeared in the prelims exam and it was an unsuccessful attempt. 
While asking about the reaction and feeling of the family members when they saw the result, Shubham said "I was very happy, and I was not able to believe that I topped the examination. When I informed my father about the result, at the first instance, he didn't believed. I told him repeatedly for 3-4 times that I've cleared the UPSC Civil Services Exam and secured AIR 1. My father and everyone also went a little emotional and everyone was very happy."
When asked Shubham about his journey of preparation for UPSC Civil Services Exam, he said "After I completed my graduation in 2018, in the same year I appeared for the UPSC Civil Services Prelims Exam and it was an unsuccessful attempt. The long 3 years of journey was not so easy and I faced huge ups and downs. I also felt low many times but fortunately I had support from my family which motivated me to prepare again for the exam."
Topper Shubham Kumar's journey from IIT, Bombay to UPSC Civil Services has been a journey of a dream. "Civil Service has been my dream since childhood. When I entered IIIT, Bombay to complete my B.Tech, I started exploring different areas to collect more information. I did internships and worked in companies. Since then, my dream was to serve the society with whatever means I have with myself. That shaped my mindset to finally go for Civil Services," said Shubham. 
Shubham's future aim is now to fulfil the roles and responsibilities. His preference for job posting is the Bihar Cadre where he wants to serve the people to the fullest. Shubham's area of focus is the rural people for which he wants to do something to make their life full of happiness and prosperity. 
While asking Shubham about his family, he said "My family has been there every-time whenever I needed support and motivation. I live in a joint family where everyone supported me all the time."
Shubham Kumar who topped the UPSC Civil Services Exam 2020 also gave suggestions and personal advice to all the UPSC Civil Services aspirants. He said "Self awareness and trust is the most important factor. Never feel that this is impossible, rather take the challenge to achieve the target. Being consistent everyday and focused is the key to crack the exam." During his preparation, Shubham did 8 hour self study everyday as preparation to crack the exam. 
In the future, Shubham's preference is to serve the people of Bihar but he also welcomes the decision of the commission. He would not mind getting posted anywhere as his only aim is to make the society a better place to live.