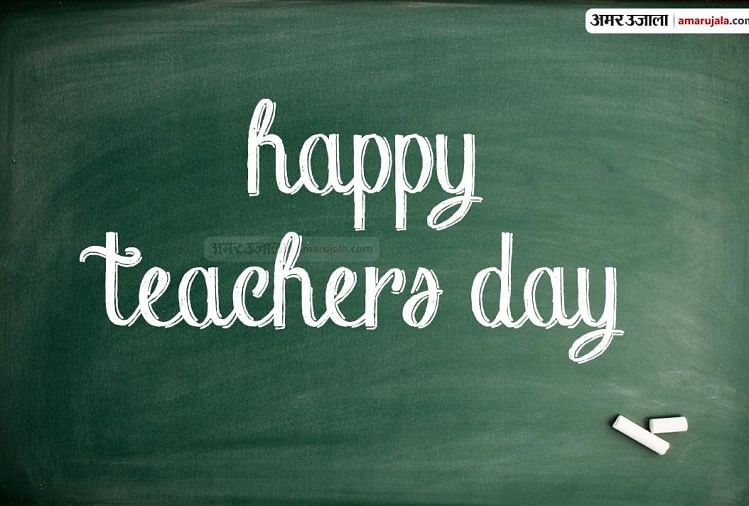 On the occasion of Teachers' Day on 5th September 2021, Prime Minister Narendra Modi congratulated the entire teaching fraternity and lauded them for ensuring the education of students while meeting all the new challenges and learning new technology during the Corona pandemic. The Prime Minister has also made a tweet in this regard. The PM writes in his tweet that on Teachers' Day, congratulations to the entire teaching fraternity. Who has always played a vital role in nurturing young minds. It is commendable how the teachers have innovated and ensured that the education journey of the students continues in the times of the Corona pandemic.
The President of India also congratulated the teachers
Prime Minister Narendra Modi paid tribute to Dr. S Radhakrishnan. On the occasion of the birth anniversary of Dr. Radhakrishnan, he said that I pay tribute to Dr. S. Radhakrishnan on his birth anniversary remembers his distinguished scholarship as well as contribution to our country. On Saturday, President Ram Nath Kovind also greeted teachers across the country on the eve of Teachers' Day and expressed his gratitude to the teaching community for their invaluable contribution to building a strong and prosperous nation.
In whose memory Teacher's Day is celebrated?
Teachers' Day is celebrated on 5 September every year to mark the birth anniversary of Dr. Sarvepalli Radhakrishnan, the first Vice President of India (1952–1962), teacher, and philosopher. The day is celebrated to honor the bond between children and their gurus who influence their lives in many ways. Dr. Radhakrishnan was also the second President of India (1962–1967). Despite all his achievements and contributions, Dr. Radhakrishnan remained a teacher throughout his life. He believed that true teachers are those who help us to think for ourselves.