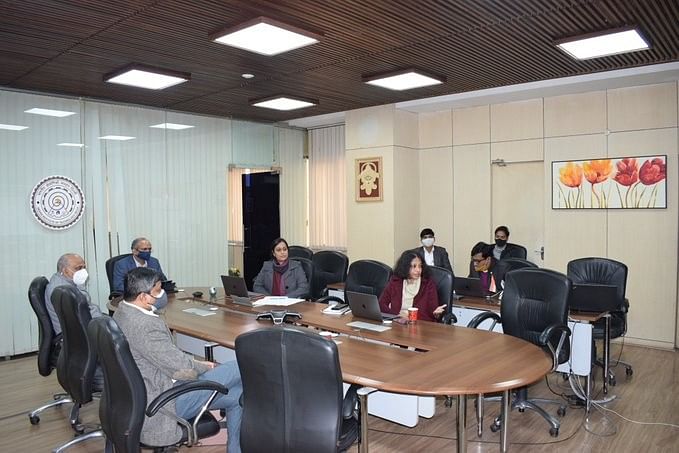 The STEM (Science, Technology, Engineering, Mathematics) mentorship programme has been launched by the Indian Institute of Technology, IIT Delhi. This programme has been launched with an aim to empower and guide schoolgirls to take science as their career after schooling. The mentorship prog. is exclusively designed for class 11 schoolgirls. 
The programme objective is to train students to think differently about science and technology. It will provide them a platform to solve research problems and to think creatively for the space of innovation. Initially, this program will begin with 10 students of class 11 science stream. As per the official notification, the first batch of ten students will be from Kendriya Vidyalaya, Delhi region. IIT Delhi also plans to expand the mentorship programme in future for participation from students all across the country. 
There will be 10 students from class 11th of science stream in one batch, and this is going to be a three-level program:
Starting from end December 2021, a two week winter project will be conducted till January 2022. 

During the month of February-April 2022, an online lecture series will be organised which consists of modules in Biology, Physics, Chemistry and Mathematics. The online lecture will be given by professors from IIT Delhi. The session will be interactive in nature as students would be able to ask questions to the professors on different research topics. 

For 3 to 4 weeks in the month of May-June 2022, a summer project programme will be organised where students will be exposed to practical lab technique learning and a final draft of their projects will be finalised with the help of professors.  
"STEM needs to have more women participation. Through the mentorship programme, school girls will get exposure to some of the world-class laboratories and research work going on here. I am hopeful it will prove to be a turning point in their lives and they will be motivated to enter the world of science and technology and help society with their research work," said V Ramgopal Rao, Director, IIT Delhi. Schools may reach out to the Associate Dean, Academic Outreach & New Initiatives, IIT Delhi (e-mail- adoni@iitd.ac.in; acadoutreach@iitd.ac.in) to nominate their girl students for the mentorship program.