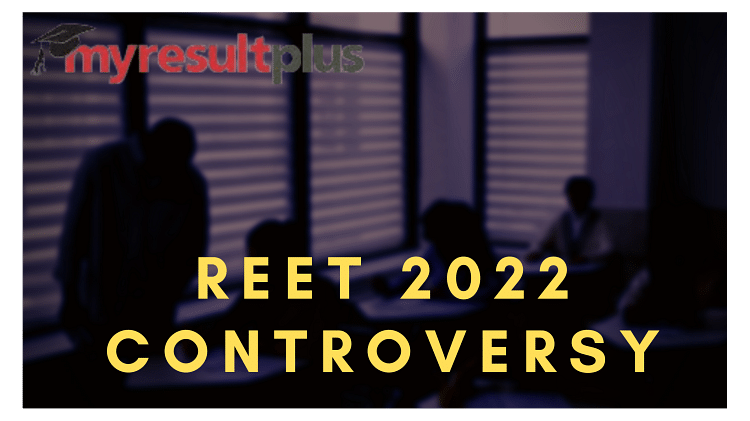 REET 2022:
No sooner did the row sparked by the groundless frisking process at NEET UG 2022 exam centers cool down than that at REET 2022 exam centers got on the nerves of the candidates. Under the garb of measures being adopted to curb malpractices like cheating, the exam checking body asked the female candidates registered to appear for Rajasthan Eligibility Examination for Teachers 2022 (REET 2022) to remove their dupattas prior to entering the examination hall.
Matters turned worse for the female candidates when the sleeves of their attire were cut and saree pins were removed. Notably, the incident was reported on July 23, 2022, the first day of the REET 2022 examination.  
According to media reports, the friskers present at the REET 2022 exam centre located in Dungarpur district, Rajasthan, stooped down to a new low to permit the candidates to appear in the examination. Apart from asking the female candidates to remove their dupattas and saree pins, several candidates who wore a bandage on their wounds had their bandages peeled off by the ruthless authorities. Additionally, female candidates had also been compelled to remove jewellery such as bangles, mangalsutra, bracelets etc.  
Upon reporting to the examination centers, which were 32 in number at the Dungarpur district, Rajasthan, the candidates' first encounter happened to be with the Police teams, which had been deployed for checking purposes. Before gaining access to the exam hall, boy and girl candidates were asked to form separate queues, after which the aforementioned incident occurred, predominantly with the female candidates. According to media reports, the incident took place at centers like Modern School, MB School, BEd college, Gurukul, Maharwal School and Kishanlal Garg School. After the dupattas of the girl candidates were removed, they were submitted to the exam conducting authorities.  
As of now, the REET 2022 authorities are tight lipped on the issue.  
This incident has surfaced days after the NEET UG 2022 exam, where the frisking process at the Kollam district of Kerala amassed a lot of controversy, in which the female candidates were asked to remove their bra and other innerwear at the metal detection stage. A police case was registered against the friskers present at the Kollam-situated NEET UG 2022 examination centre.  
Related Articles

on Current Affairs