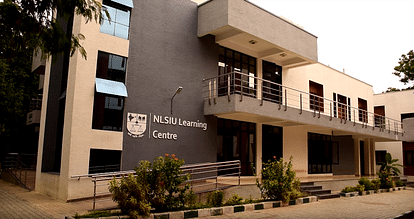 According to the education ministry's National Institutional Ranking Framework (NIRF Ranking 2022), National Law School of India University (NLSIU) Bengaluru has maintained its status as the nation's top law school. Today, the NIRF ranking 2022 was released by Dharmendra Pradhan, the education minister. The second and third-best universities in the nation for legal education are the National Law University (NLU) in Delhi and Symbiosis Law School in Pune. In a single year, Symbiosis Law School has moved up eight spots.
Universities, engineering, medical, law, management, dentistry, and research all received separate sets of rankings. College ranking lists have also been released. According to predetermined criteria, which include teaching and learning resources, research and professional practice, graduation results, outreach and diversity, and perception, all the colleges and universities are rated.
The NIRF Ranking was introduced in 2015, and the rankings were released in April, before to the admissions season, however because of the COVID  pandemic there was a change in the time-table. There was no distinct rating of law institutions in 2016 or 2017. NLSIU Bengaluru was ranked first when it first began in 2018, thus. Ten categories are included in the ranking process, including universities overall, engineering colleges, medical colleges, pharmacy, management, law colleges, research, and dentistry schools.
NIRF Ranking List 2022: Law Domian
| | |
| --- | --- |
| Rank | NIRF law ranking 2022 |
| 1 | National Law School of India University (NLSIU) Bengaluru |
| 2 | National Law University (NLU) Delhi |
| 3 | Symbiosis Law School, Pune |
| 4 | NALSAR University of Law, Hyderabad |
| 5 | The West Bengal National University of Juridical Sciences (WBNUJS), Kolkata |
| 6 | Indian Institute of Technology (IIT) Kharagpur |
| 7 | Jamia Millia Islamia University, New Delhi |
| 8 | Gujarat National Law University (GNLU)Gandhinagar |
| 9 | Siksha `O` Anusandhan, Bhubaneswar |
| 10 | National Law University (NLU) Jodhpur |