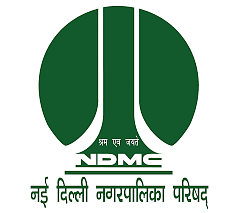 After digitizing all the Public sector and offices of Delhi, the New Delhi Municipal Corporation (NDMC) is all set to impart digitization to the education sector. As per the initiative, the NDMC aims to convert all the Primary classrooms of Delhi into "Smart Classrooms' by the end of 2022. It is noteworthy that NDMC has already transformed the secondary classes into smart classrooms and now it is going to begin the work of converting all classrooms into smart classes. This will also include tablet-based classes which will be laid in all higher secondary and secondary schools for assessment purposes.
Apart from this, all the auditoriums in the schools will be upgraded, as a result of which, 14 Palika Tinkering labs will be set up in NDMC and Navyug schools. At present, Atal and Palika Vidyalaya houses 10 such labs.
The chairman of NDMC, Dharmendra informed that the NDMC has taken up the challenge posed by Covid-19 pandemic as an opportunity to facilitate students' learning from the comfort of their homes. He continued by saying that the NDMC is dedicated to providing digital resources to needy children, as per which it has provided Internet data pack charges to students and has also distributed 811 tablets to students of Class 10 and 12. He said that in the upcoming year, 4,000 tablets will be distributed as well.
Post this, the chairman reflected on NDMC's future plan to restructure its schools on lines of the National Education Policy (NEP). He stated that the first step involved in this process will encompass setting up of a teachers resource centre, activity centre in the primary wing and establish bag-less primary and pre-primary classrooms.