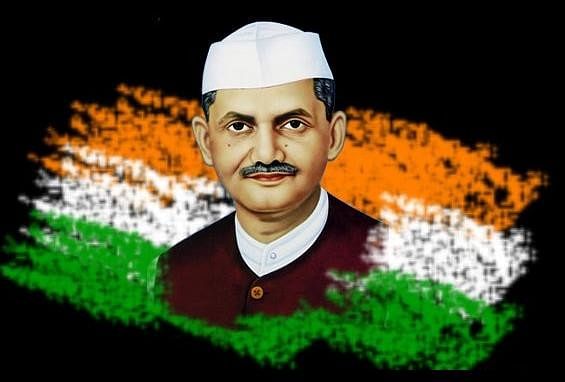 On October 02, 2019, India is celebrating the 115th birth anniversary of a great leader and a great soul Lal Bahadur Shastri. He was the 2nd Prime Minister of India and a senior leader of the Indian National Congress Party.
Lal Bahadur Shastri was famous for his simplicity & honesty. He was a highly disciplined person with high self-esteem and morals. The most interesting fact about him was he did not even own a car after becoming a Prime Minister.
Lal Bahadur Shastri led the country successfully through the Indo-Pakistan War in 1965. He gave the most famous slogan of "Jai Jawan Jai Kisan". The motive of the slogan was to make people recognize the need for self-sustenance and self-reliance as the pillars to build a strong nation.
Here you will get to know about some Interesting facts about  India's 2nd Prime Minister Lal Bahadur Shastri.
Lal Bahadur Shastri was born on October 02, 1904, in Mughalsarai, Varanasi, Uttar Pradesh. Lal Bahadur Shastri was against the prevailing caste system and therefore decided to drop his surname. 
He got the title of "Shastri" after the completion of his graduation at Kashi Vidyapeeth, Varanasi in 1925. The title "Shastri" refers to a person who accomplishes "scholar" in the "Holy Scriptures".
He was the lifetime member of the 'Servants of the People Society' also known as Lok Sevak Mandal founded by Lala Lajpat Rai.
In 1920, Lal Bahadur Shastri joined the Indian Independence Movement. He also participated in the non-cooperation movement. In 1930, he participated in the Salt Satyagraha, for which he was imprisoned for more than two years. He became a loyal follower, first of Gandhi, and then of Jawaharlal Nehru. 
Lal Bahadur Shastri was imprisoned many times during the Independence Movement. During the period he attained influential positions in the Indian National Congress Party of the state of the United Provinces, now Uttar Pradesh state.
Also Read: Mahatma Gandhi: A Leader of South Africa Before India
Political Journey of Lal Bahadur Shastri:
- He was elected to the legislature of the United Provinces during 1937 and 1946. 
-  In 1952, Lal Bahadur Shastri was elected to the central Indian legislature and became the union minister for Indian railways and transport. 
- In 1957, He joined as the Minister for Transport and Communications. After some time he became the Minister of Commerce and Industry.
- In 1961, Lal Bahadur Shastri became the Minister for Home Affairs. He formed a committee to prevention corruption which was headed by K. Santhanam.
- After the death of Pt. Jawahar Lal Nehru, he became the prime minister of India on June 09, 1964. 
Also Read: Let's be Thankful for These 6 Movements Led by Mahatma Gandhi for India's Independence
Related Articles

on Current Affairs