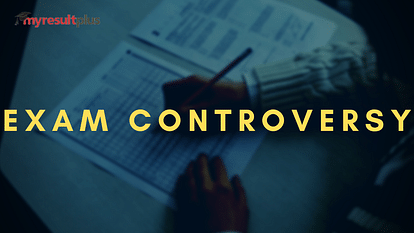 In a bizarre incident, the Karnataka Education Department ordered a probe into a matter in which the admit card of one of the candidates, who appeared in the Karnataka Teachers Eligibility Test 2022 (KARTET 2022) carried an obscene picture of the American actress and former porn-star, Sunny Leone. The ludicrous incident came to light on November 6, the scheduled day of KARTET 2022 examination, when the candidate produced her admit card before the exam invigilator at the Rudrappa college of the state.
A photo of the admit card is also doing rounds on social media and has created widespread buzz.  
Latest Updates:
Issuing clarification in this regard, a special officer of the education department issued clarification after numerous questions were raised on the department. The official has stated that the photo being circulated on social media has been photoshopped. In another statement, the department officials have stated that the applicant is solely responsible for the details that he/she uploads during the application process and the department is not accountable for any such goof-up.  
Education Minister of Karnataka, BC Nagesh also broke his silence on the issue and stated before the media that when the candidate was contacted regarding the issue, she told that her husband's friend had applied for the exam on her behalf and the details including the photograph too, were filled by him.  
Further, in his statements, Minister Nagesh said that the education department ordered a probe in the matter, following which the police have initiated investigations. He wrapped up his statements by saying that the exam was conducted smoothly and witnessed a footfall of close to 92 percent.  
KARTET 2022 Exam: What Follows Next?
After the conduct of the exam, the official examination conducting body is expected to release the answer keys for the exam. The answer keys are likely to be released by November 12 or later.  
Related Articles

on Current Affairs