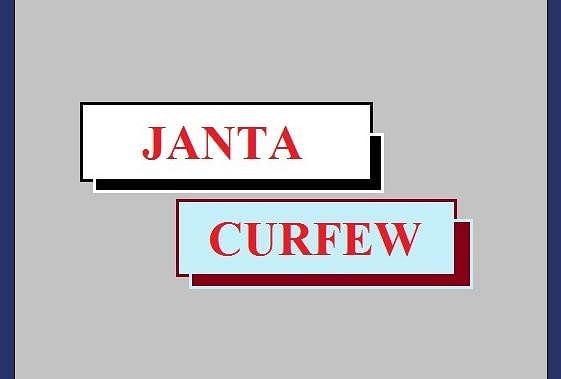 To control the outbreak of the Coronavirus disease (COVID-19) pandemic, the People of India are taking part in the 'Janta Curfew' held today, March 22, 2020, from 07:00 AM to 09:00 PM. Janata curfew is an effort to combat the spread of coronavirus. 
The Prime Minister of India Narendra Modi urged for the Janta Curfew while addressing the nation on March 19, 2020. The step will help the nation and the people to break the chain of spreading of COVID-19 from people to people.
Through this article, you will get to know about the 'Janta Curfew' meaning and its benefits.  
What is 'Janta Curfew'?
Janta Curfew, also known as people's curfew is a self-imposed 'curfew'. It is the curfew of the people, by the people, for the people. To avoid corona infection, all citizens of the country are required to fully support the government. Instead of getting panic and walk, people are required to take full care. People have to avoid unnecessarily roaming on the road or other place.
Also, the PM Narendra Modi has urged the people to express support and gratitude to those who are working 24 hours to keep India safe and sound. During the oration, PM Modi also urged the people to stand at their doorways, balconies or windows on March 22, 2020, at 05:00 PM and to clap the hands, thali or ring the bells in appreciation for the professionals delivering essential services.  
Benefits of 'Janta Curfew'
Through this 14 hours Janta Curfew, the widespread of COVID-19 disease would be hampered. As the life span of these viruses in the air is upto 3 hours, on copper it can survive upto 4 hours, on the metal surface, it can survive upto 12 hours, on the cardboard it can survive upto 24 hours and on plastic and stainless steel, it can survive upto 72 hours. The self-imposed curfew will prevent the people to get in contact with such viruses. According to the scientific study, when the virus present in the environment doesn't get in contact with any human body then they die itself. Thus the curfew will also help in the self-sanitization of roads, buildings, lifts, doors etc.
Meanwhile, the death tolls in India has risen to 5 and about 332 cases of the novel coronavirus have been found. While there is about 308,594 people have been found infected from the COVID-19 across the world till date. Around 13,000 people have lost their life due to the coronavirus pandemic disease.  
Related Articles

on Current Affairs