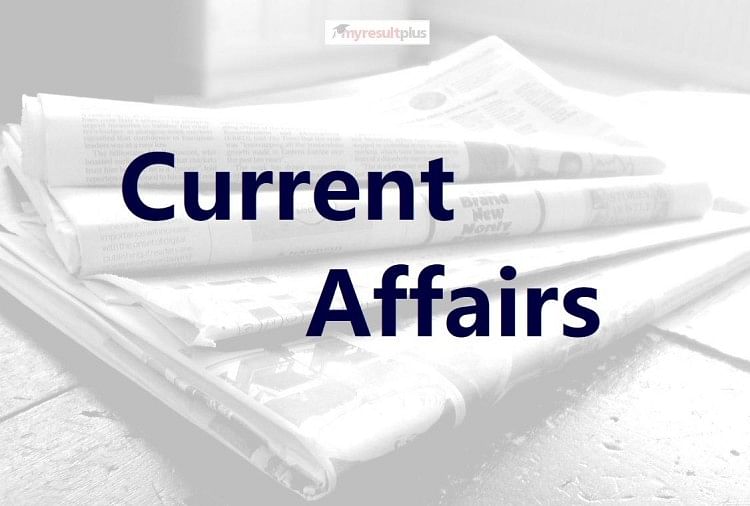 Current Affairs for May 20, 2021:
Check here the latest events and facts incurring on daily basis to enhance your general awareness. The motive of this article is to help aspirants in preparation for competitive exams like; UPSC, UPPSC, SSC, Railway, IBPS etc. 
6 Heritage Sites in India's UNESCO World Heritage Sites
Recently six cultural heritage sites of India have been added to UNESCO World Heritage Sites tentative list.
The list was announced by Union Culture Minister Prahlad Singh Patel. 
The current total number of sites in the UNESCO World Heritage Sites including this tentative list increased to 48.
Name of Six Heritage Sites
Ganga Ghats of Varanasi
Temples of Kancheepuram in Tamil Nadu
Satpura Tiger Reserve in Madhya Pradesh
Maharashtra Military Architecture
Hire Benkal Megalithic site
Bhedaghat Lametaghat of Narmada Valley in Madhya Pradesh
About UNESCO World Heritage Sites -
A World Heritage Site refers to a landmark or area with legal protection by the international convention which is administered by UNESCO. World Heritage Sites are designated by UNESCO for having cultural, historical, scientific or other forms of significance.
About UNESCO -  
United Nations Educational, Scientific and Cultural Organization (UNESCO) aimed at promoting world peace and security through international cooperation in education, the sciences, and culture. It has 193 member states and 11 associate members.
Formation -
16th November 1945
Headquarters -
World Heritage Centre, Paris (France)
Head -
Audrey Azoulay, Director-General  
IIM Nagpur signed a pact with Jaro Education
Indian Institute of Management,  Nagpur, Maharashtra has collaborated with leading EdTech company Jaro Education to introduce 4 techno-functional blended postgraduates (PG) certificate programmes. 
These programmes have a duration of 9 & 12 months, comprising 16 modules under the guidance of IIM Nagpur's.
The techno-functional PG programmes will help the mid-level in business functions such as business management, marketing, information technology and financial technologies (fintech).
About FinTech -
Financial technology refers to modern technologies used by businesses that aim to compete with traditional financial methods in providing automated and improved financial services. The use of smartphones for mobile banking, investing, borrowing services and cryptocurrency are some of its examples.  
A-76: Largest Iceberg Breaks off Of Antarctica
An enormous iceberg, 170 kilometres long and 25 kilometres wide, has recently calved off of Antarctica. 
It was first spotted by the European Union's Copernicus Sentinel, a two-satellite constellation that orbits Earth's poles.
The size of the iceberg is about 1,667-square-mile which is 4,320 square kilometres.
According to the European Space Agency, the A-76 Ice shelf calved from the western side of Antarctica's Ronne Ice Shelf.
China's New Ocean Observation Satellite Haiyang-2D
China has successfully launched a new ocean-monitoring satellite named Haiyang-2D (HY-2D).
The satellite was launched by a Long March-4B rocket from the Jiuquan Satellite Launch Centre in northwest China.
The HY-2D will form a constellation with the HY-2B and HY-2C satellites.
The system will monitor all-weather and round-the-clock dynamic ocean environment.
China National Space Administration, CNSA Formation:
22nd April 1993.
Headquarter:
Haidian District, Beijing, China.
Administration Head:
Zhang Kejian.  
Another cyclone named Yaas is going to hit India, this time from the east coast.
This cyclone will be the second to form this year while the first over the Bay of Bengal.
The warning has been announced by the India Meteorological Department (IMD).
The cyclone will form close to the north Andaman Sea and will reach either Odisha & West Bengal coast.
Once the cyclone forms, it will acquire the name Yaas, given by Oman.
Last year super cyclone Amphan had crossed West Bengal and caused severe damage.
Related Articles

on Current Affairs