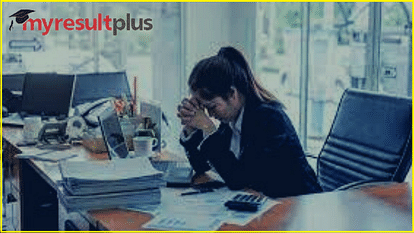 The popular online professional network, LinkedIn, released its latest consumer research report today, on April 12, 2022. The report has outlined various challenges faced by women at work in India. Based on the responses provided by 2,266 respondents, the research has unearthed that poor employer sentiment in the direction of flexible working and career breaks has been holding women back from re-entering the workforce and asking for more flexibility.
To add to this is the fact that Indian women are now considering quitting their jobs in 2022, as bias, pay cuts and exclusion were imposed on them when they chose to work flexibly.
The research underscores the fact that working flexibly became the preferable option for 8 out of 10 working women, in the aftermath of the pandemic. The survey revealed that nearly 72% of the women are declining job roles that do not provide room to work flexibly, while 70% of such women have already aborted/considered aborting their jobs as they were not offered the befitting flexible policies.
When the benefits of flexible working were sought from working women, 2 out of 5 stated that it immensely improves their work-life balance and helps them reach greater heights in their respective careers. 1 out of 3 women underlined that it helps them retain sound mental health and motivates them to continue with their current jobs.
However, owing to the strong employer bias, working women in India are reeling under heavy penalties, in a bid to work flexibly. 88% such women were obligated to take a pay cut to work flexibly, while 37% such womens' requests to work flexibly were turned down. Moreover, 27% of these women had a hard time convincing their bosses to accept their request. Due to this, the working women are now hesitant to ask for greater flexibility as they fear untoward actions such as working overtime, pay cuts, receiving unfavourable treatment from superiors and being held back from promotions.