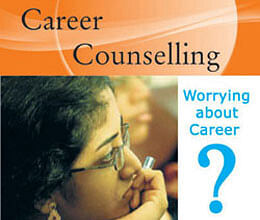 Career counselling desks will be set up in 24 residential schools in Odisha''s Kandhamal district to guide SC and ST students, who have passed High School Certificate (HSC) examination this year, on further studies.
"The counselling desk will have at least two teachers, who will persuade and guide the students to go for higher education and vocational courses", said district welfare officer (DWO) R Prusty.
Besides, around 100 meritorious students from the district would be enrolled in different coaching institutes in Bhubaneswar for professional courses like engineering, computer science and medicine. As many as nine tribal students had cracked entrance tests last year, he said.
"The initiative would help the tribal students build a better career and reduce the drop-out rate, especially among the girls", said district Collector B S Poonia.The DWO would help the students till they complete their higher or vocational education and land jobs, the collector added.
The HSC results in the government run residential schools have been very encouraging this year. Eight out of the 24 schools scored 100 per cent results and five among them are girls high schools, said the DWO, adding that the overall pass percentage was 88.
The collector attributed the success in the examination to better infrastructure in the schools and regular inspection. As many as 1,728 tribal students had appeared for the examination.