Union Public Service Commission
Combined Defence Services Examination Result
Know Your Result
Click Here
Union Public Service Commission
Watch out this space for Union Public Service Commission.

You can also register your e-mail and mobile number with Amar Ujala Results by clicking tab "Get Your Result on Mobile/Mail" on the right column. Once registered, we will send you an immediate alert of your scores on your mobile and email as soon as the Union Public Service Commission is published on our website.

At results.amarujala.com, we bring you Union Public Service Commission real time. We wish you best of luck!
News

From Union Public Service Commission
Union Public Service Commission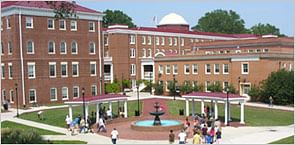 The Union Public Service Commission (UPSC) is India's central agency authorized to conduct the Civil Services Examination, Engineering Services Examination, Combined Defence Services Examination, National Defence Academy Examination, Naval Academy Examination and Combined Medical Services Examination.

The agency's charter is granted by the Constitution of India. Articles 315 to 323 of Part XIV of the constitution, titled Services Under the Union and the States, provide for a Public Service Commission for the Union and for each state.

The Commission consists of a Chairman and ten Members. The terms and conditions of service of Chairman and Members of the Commission are governed by the Union Public Service Commission (Members) Regulations, 1969. The Chairman and other members of the UPSC (Union Public Service Commission) are appointed by the President of India. At least half of the members of the Commission are Civil Servants (working or retired) with minimum ten years of experience either in Central or State service.

The Commission is serviced by a Secretariat headed by a Secretary with two Additional Secretaries, a number of Joint Secretaries, Deputy Secretaries and other supporting staff.The UPSC annually submits a report of its work to the President of India.

Further it is sent to each house of Parliament for discussion.The commission submits an annual report on the work done by it to the president.The president places the report of the commission before the parliament along with a memorandum with regard to the cases where the advice of the commission was not accepted and the reasons for such non-acceptance.


Amar Ujala Results website aims to cater to the latest Board, University and Sarkari Naukri Results; along with the latest notifications, on Admit Card, Answer Key, Counselling dates and Career/ Exam Preparation tips. Register on Amar Ujala Results Website for fastest results on UP board, Uttarakhand board, Jharkhand board, Himachal Pradesh board, Haryana board, AP (Andhra Pradesh) board, WB (West Bengal) board, and Gujarat board exams.
© 2022-23 Amar Ujala Limited. All Rights Reserved.