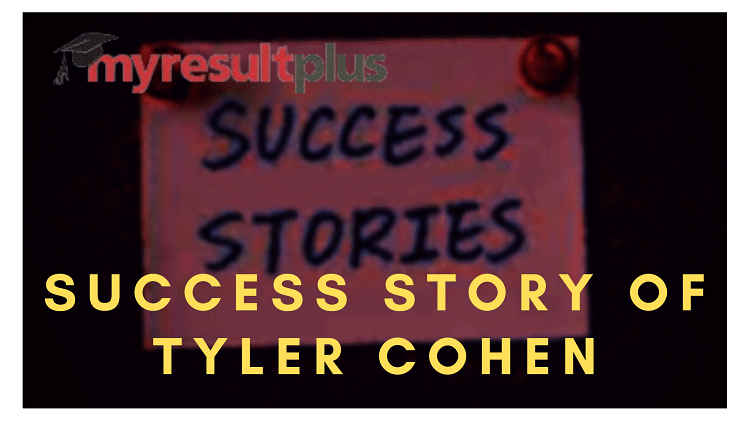 The famous quote by Winston Churchill that goes, 'Success is not final, failure is not fatal; It is the courage to continue that counts', applies to Tyler Cohen, a resident of San Francisco, who bagged his dream job at Google even after facing debacle for 39 times in a row. The aforementioned quote took shape and transpired in the life of the San Francisco resident when he finally landed in the tech giant 'Google' as a full time employee on July 19, 2022.
Cohen is a former Associate Manager at DoorDash. Following his selection in the company, the elated man took to LinkedIn to share his success story, which caught the sight and attention of users, and is now making rounds on several social media platforms.  
The series of applications and subsequent rejections began for Tyler back in August 2019, when he sent his first job application to Google on August 25, 2019. Despite being turned down every time by Google, Cohen persevered in his efforts to keep his spirits up and not leave any stone unturned in achieving the goal. Notably, he sent a total of six job applications to Google in 2019, seventeen in 2020, twelve in 2021 and five in the year 2022. Eventually, he emerged successful in his 40th attempt and was offered a job at Google.  
Expressing his elation over the hard-earned victory, Cohen posted on LinkedIn, 'There is a fine line between perseverance and insanity. I am still trying to figure out which one I have'.  
His briefly described success story on LinkedIn was followed by a screenshot, which displayed an email trail of his applications submitted to the tech giant 'Google' from August 25, 2019 until the day he was offered a job as a tech-professional by Google.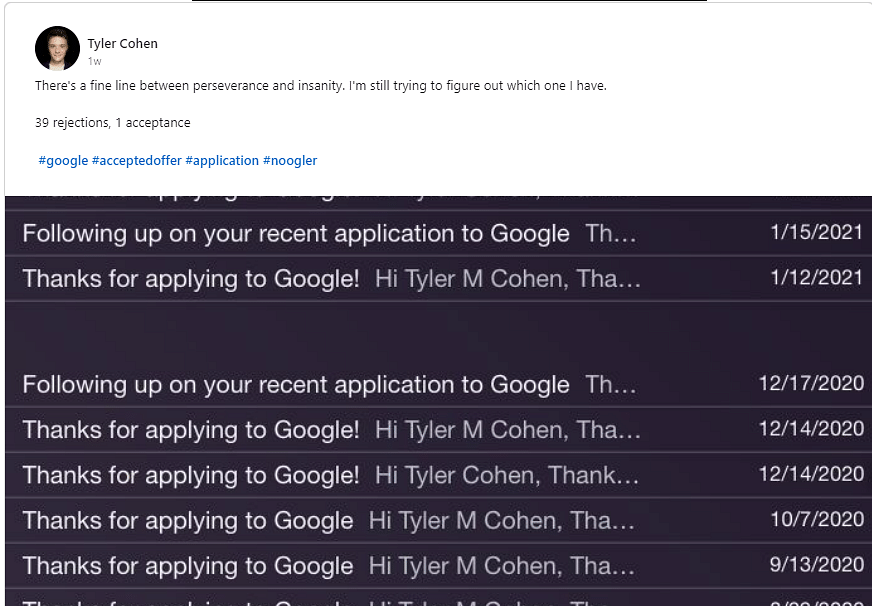 Netizens flooded the comments section of Cohen's post with their laudations and best wishes for his accomplishment. Even Google could not hold its horses from congratulating its newly-admitted employee and wrote, 'What a journey it's been, Tyler! It was definitely time'.  
LinkedIn also appreciated Cohen's initiative of sharing his success story by stating, 'Thank you for sharing your experience. It helps people realise they are not alone'.  
The viral LinkedIn post has broken the internet, and has amassed around 358 shares as well as 800 comments from other LinkedIn users.