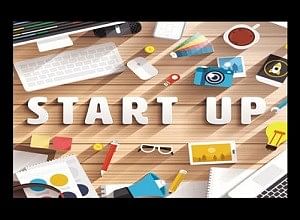 Union Petroleum Minister Dharmendra Pradhan Friday asked the youths to focus on entrepreneurship and launch their ventures in order to play a major role in nation building.
"Energetic youngsters should focus more on entrepreneurship and become employers rather than employees to be able to play a greater role in nation building," Pradhan said inaugurating the academic session of the first batch in Chemical Engineering at ICT-IOC Bhubaneswar campus here.
The new campus is an extension of the Institute of Chemical Technology (ICT), Mumbai, in partnership with Indian Oil Corporation Ltd (IOC).
Pradhan said Prime Minister Narendra Modi's vision for a New India is to increase the GDP through industrialisation, employment generation and raising the living standards of people in eastern India through the creation of a hub of industries based on local resources catering to all sections of society.
ICT will play a vital role in the eastern part of the globe in reference to Educations, Innovations, Research and petrochemical domains, Pradhan said.
The Union Minister urged the Odisha government to provide 100 acres of land free of cost to set up the permanent campus of ICT Odisha.
Speaking on the occasion, Indian Oil Chairman, Sanjiv Singh said, "We in Indian Oil have implemented many projects worth crores of rupees, including our latest refinery at Paradip, but it is a special feeling to be associated with this academic institution, which will mould thousands of youngsters who would lead the Petroleum and Chemicals sectors of tomorrow".
Complimenting Indian Oil for partnering ICT-Mumbai in setting up its Bhubaneswar campus, Prof GD Yadav, VC, ICT-Mumbai, said this is the first time a corporate house (IOC) is supporting the cause of education in such a big way after Indian Institute of Science, Bengaluru, by the Tata group.
He elaborated on his personal vision that academicians must support India to go to the next level by developing indigenous technology and talent.
The objective of IOC-ICT partnership is to extend peer expertise of ICT, Mumbai, in the field of Chemical Science & Engineering and Technology by providing best-in-class academic and research facilities in Bhubaneswar.
This institute will ensure improved quality and industry relevance in curricula development in the field of Chemical Engineering, Petrochemicals, Textiles, Polymers, Foods, Pharmaceuticals and Energy.