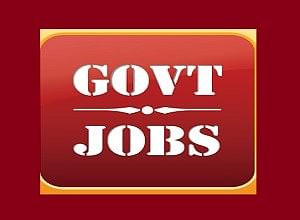 The applications are invited by Balmer Lawrie for the post of Assistant Manager and various vacancies.
The interested candidates can apply online before September 29, 2018.
Balmer Lawrie recruitment qualification/ eligibility conditions, how to apply and other rules are given below.
The official website is balmerlawrie.com.
Vacancy Details:
Post:
Assistant Manager (sales)-Freight forwarding
No. of Vacancy:
06
Pay Scale:
40000-140000/-
Eligibility criteria:
Two years full time regular (excluding part time/correspondence) Post-Graduate Degree in Management/ MBA. Graduate Degree in any discipline with Post Graduate Diploma / Diploma of minimum 1-year duration (excluding correspondence/ distance learning) in Sales and Marketing / Logistics or in a related discipline. Graduate Degree in any discipline.
Products and Services:
The Company operates in various business segments through Strategic Business Units [SBUs] and Joint Venture Companies [JVCs].
It is the market leader in Industrial Greases & Specialty Lubricants, Steel Barrel, Corporate Travel and Logistics Services.
The Company also has a significant presence in most of the other businesses it operates in, namely, Refinery and Oil Field Services [ROFS], Leather Chemicals, Logistics Infrastructure, etc.
Age Limit (As on April 1, 2018):
27 years for MBA. 30 years for PG Diploma.
Application Fee:
There is no application fee.
Important Dates:       
Last Date for submission of online application:
September 29, 2018
Indicative Job Description:
The incumbent shall be responsible for:
1)
Identify potential customers and pursue relentlessly to generate new business in Air & Sea Freight Forwarding/ Project Logistics with Custom Clearance
2)
To conduct sales visits as per management target & convert them to revenue generating business in assigned territory
3)
Regular visits to new and existing clients to seek the possibility of new additional business.
4)
Responsible for customer retention.
5)
Maintain records of customer details/sales visits / Compliance on all MIS reports / data maintenance and statutory requirements
6)
Managing Team Sales activities along with Sales and Revenue targets. Responsible for individual and team performance. Arranging for periodic review and presentations.
7)
Achieve and exceed target assigned in terms of contribution and revenue of assigned territory.
8)
Should have sound knowledge and experience of International Freight forwarding and to Provide all the information requested by the customers like shipment details, delivery status etc. in Co-Ordination with the Operations team
9)
Follow up with clients for out-standing supported by the Finance Controller
10)
Continuous monitoring of market dynamics/ competitor strategies and devise strategies to gain market leadership
11)
Generate market intelligence & use the same for making sales strategies.
12)
Assimilate market information and take part in the overall business development through weekly / monthly sales meetings
13)
Support customer service and work closely with the operation department
14)
Follow up of outstanding for assigned clients.
15)
Excellent communication and negotiation skills
16)
Perform any other task assigned time to time
Note:
Above list is indicative only and not exhaustive.
How to Apply:
Interested candidates may apply online through the website www.balmerlawrie.com form 05.09.2018 to 29.09.2018.
Job Location: 
All India
Selection Process: 
Selection will be based on written test and interview.
Note:
Online submission of application is permitted on the website balmerlawrie.com/pages/current opening between 0000 hours on 05.09.2018 till 2359 hours on 29.09.2018.
Avenues for career growth in the organisation shall be governed by the prevailing rules and practices depending on the qualification and performance.
Visit:
balmerlawrie.com
Notified:
sarkarinaukridaily.in