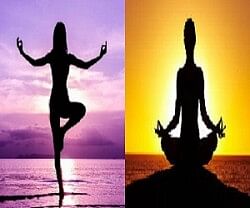 New Delhi
Nearly 450 students from 25 states will perform in the final round of Yoga Olympiad to be held in the national capital today.
Prakash Javadekar, Union Minister of Human Resource Development, will be present on the occasion. The event will start at 4.p.m.
While the theme for the olympiad will be 'Yoga for Health and Harmony', the National Council of Educational Research and Training (NCERT) is organising the event.
Yoga olympiad has been planned to promote healthy lifestyle for physical, mental and emotional health. It also empowers oneself with increased concentration, calm, peace and contentment at mental level leading to inner and outer for harmony.