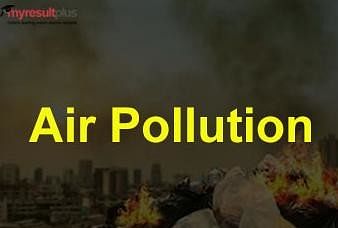 As the air pollution is turning to be amongs one of the most tensed issue since two- three years, one should be aware of the situations rising due to it.
This may even help the candidates who are preparing for the competitive exams to be aware of teh current issues. 
Recently an issue was raised regarding a penalty charged to the Delhi Government regarding not being able to solve the problem of Air Pollution.
Here is the report:
On failing to solve the pollution problem, the National Green Tribunal (NGT) has imposed a penalty of Rs 25 crore on the Delhi Government.
According to the NGT, this penalty will be charged from the salaries of the Delhi government officials and those polluting the polluters.
The Tribunal also said that if the government fails to pay the fine then they will have to pay 10 crores rupees every month.
The NGT gave this decision while hearing the petitions of Satish Kumar, Mahavir Singh. The petition said that pollution was spreading due to the burning of plastic, leather, rubber, motor engine oil and the operation of illegal factories on the farm land.


Officially declaring helplessness

The NGT chairman, Adarsh Kumar's Bench said, "If the city fails to control air pollution, the Delhi government will be fined by the Central Pollution Control Board. Despite clear orders from the Authority, there was hardly any actions taken to fulfill them.
Under the nose of officials, the law continued to be broken and timely pollution continued to grow.

Officers did not take any strong steps except expressing helplessness and sarcasm.


Pollution is always limited to Delhi

AAP leader Atishi said- "On the issue of air pollution, the ruckus is restricted to Delhi only, while satellite images of NASA have revealed that in other parts of the country, Parali is burnt on a large scale. The Delhi Government is taking steps to control pollution on its behalf. That's why we are trying to bring e-vehicles and e-buses".

 
Air quality in Delhi is getting worse
Even in Delhi, the quality of air is very poor.
Officials say pollution will increase further in the next day. According to the pollution control board, PM 2.5373 recorded in the Air Quality Index, which falls into very poor category.
Related Articles

on Career Diary