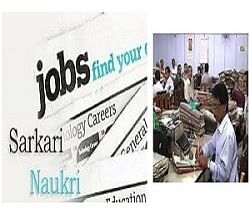 There is an intense competition among students for grabbing a government job such as military, railways, police, transport, public education, banking, and healthcare. The demand for a government jobs has always been high. Becoming a government employee is the dream of many.
The reasons why Government job is lucrative in all aspects compared to a job in Private sector are as follows:
Facilities
The government employees are entitled to a free accommodation, free electricity and phone bills. These facilities are not available for private sector employees.
Salary
The government pays a handsome package to its employees. The pay commission keeps a tab on the growth of the salary of a government employee. There are also a number of other allowances like TA and DA and other monetary benefits that a government employee is entitled to.
Leaves and holidays
A government employee gets more number of free leaves and holidays even on the festivals of lesser significance. Taking leave in a government job is way easier. But it is not the same in case of private sector employee.
Job security
The kind of job security the government offers is also incomparable. The recession does not affect a government employee and he is not scared to lose his job.