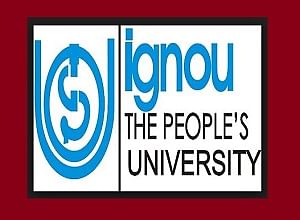 School of Sciences, Indira Gandhi National Open University (IGNOU) had organised 21 Days Residential Programme for Class 12th Girl students under Department of Science Technology, Govt. of India sponsored Vigyan Jyoti Project "Breaking Stereotypes in the field of Science and Technology for Girl Students through Motivational Guidance" from May 29 to June 18, 2018.
Inauguration function was held on 29th May 2018 at Baba Saheb Ambedkar Convention Centre, IGNOU Headquarters located in Maidan Garhi, Delhi. IGNOU is one of the 15 nodal centres across India chosen to implement the Vigyan Jyoti programme.
The programme aimed to motivate young girl students to take up science, engineering and technology as their career.
25 girl students studying in class 12th in different government schools such as Kendriya Vidyalayas, Jawahar Navodaya Vidyalayas from Delhi, NCR and nearby places such as Ghaziabad, Faridabad, Jhajjar, selected on merit basis participated in this programme.
These students stayed for programme duration in the IGNOU Campus at guest house.
Prof. S.B. Arora, Vice Chancellor, welcomed the guests in the valedictory function held on 18th June 2018 at IGNOU. He wished all the students for their bright future.
Chief Guest Prof. Paramjit Khurana, Head of Department of Plant Molecular Biology, Delhi University, New Delhi talked about gender sensitivity issue. She emphasised on the status of women in different walks of life including education.
She discussed the avenues available to women and advised the students to come out of their comfort zones and become aware of different types of experiences and also become motivators. 
Nodal officer of the project, Dr. Meenal Mishra, Associate Professor in Geology, School of Sciences presented the report of the entire programme.
Participants from all the 9 schools gave their feedback about the programme.
They said that the programme, in true sense motivated and guided them in changing their perception about their future. 
On successful completion of 3 weeks residential program students were given Rs 5000/- scholarship and a certificate and a book "Wings on Fire" by Dr. APJ Abdul Kalaam.