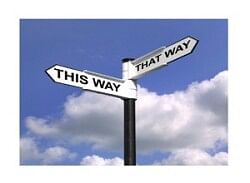 After the schooling, students have various options of colleges to choose from for a professional or traditional degree. But they must choose their college carefully as this decision will later have an impact on their career.
The things the students must bear in mind before selecting a college for themselves are mentioned herewith:
Placements
The students who are going to choose a professional course in a particular college must have a look at the college placement records. The college that has more number of visiting companies, a better placement student ratio, and the companies offering a better average salary package in past to the students must be prioritised.
Affiliation
The college must be affiliated to a recognised university or board.
Location
The companies hardly visit to the remote located colleges unless the college is recognised as one of the best colleges in the country. Try to pick up a college that is located in a bigger city and is in close vicinity of many corporates.
Campus facility
If the college has its own hostel and mess, then you will be at a better ease than the college who doesn't. It can be really challenging to find an outside accommodation and food if you pick up a college that does not host such facilities.
Course Module
Find out if the course chosen by you is equally good in that college. There are many other colleges who have a variety of courses and have variety of subjects.