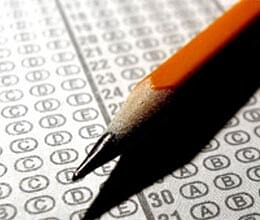 The HRD Ministry has constituted a seven-member task force under former IIT Kanpur director Sanjay Dhande to set up a national testing agency for conducting various kinds of national-level exams.
It will prepare a blue print for creating a special purpose vehicle to take the concept of National Testing Agency (NTA) forward.
The Central Advisory Board for Education (CABE), the highest decision making body on education, had earlier endorsed the proposal, as the move would relieve different bodies such as UGC and the IIT from the responsibility of holding national-level tests.
Higher Education secretary Ashok Thakur had said the proposed agency might be formed through an executive order and not set up as a statutory body through an act of Parliament.
The testing agency would be conducting the National Eligibility Test (NET) and Graduate Aptitude Test in Engineering (GATE) to begin with.
It would be an "internationally benchmarked testing and assessment organisation" conducting "efficient, transparent and international standards tests in order to assess competency of candidates for admission and recruitment purposes".
It would also process results, collect them from state boards and normalise them, if necessary, to prepare a final merit list.
According to a Ministry statement, the rationale for setting up of the body lies in ensuring that multiplicity of entrance examination leading to stress on the students is addressed in a comprehensive manner by formulating a uniform entrance examination for admissions in different branches of higher learning.