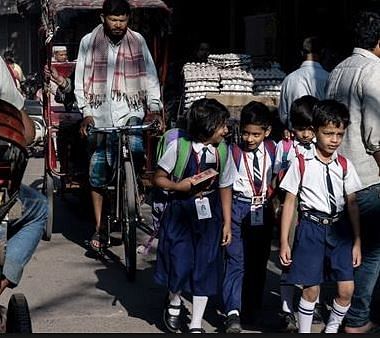 South Delhi Mayor Kamaljeet Sehrawat recently distributed air purifiers to four municipal schools, seeking to combat air pollution, the SDMC said.
The devices were received by the principals of the schools at a function held at the Civic Centre here.
"The four schools which received purifiers are located in Munirka, Harkesh Nagar Dabri and Titarpur, falling in the four zones of the civic body, respectively," the South Delhi Municipal Corporation said.
"In view of the air pollution in Delhi, it was decided to provide air purifiers in a few schools at the first instance," the mayor said.
Senior officers of the SDMC's education department were also present.