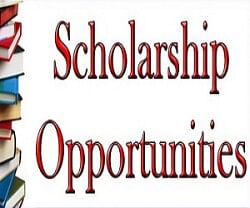 Applications are invited for Mahindra All India Talent Scholarships for Diploma courses in polytechnics by KC Mahindra Education Trust.
The scholarship is for students who have cleared class X or XII and secured admission this year in government-recognised polytechnic institutes for Diploma courses.
The trust awards scholarships of Rs 10,000 per year, up to a maximum of three years, to 550 needy and deserving students.
Preference will be given to girls students, children from lower income group families, children with disabilities and children of armed forces personnel.
Eligibility Criteria:
1. Applicant must have completed class X/ class XII
2. Applicant must have secured more than 60% marks in the board exams
How to apply:
Students can request for an application form at the address (Mr A vishwanath, Vice President- Corporate Mahindra & Mahindra Ltd., Mahindra towers, 2A Bhikaji Cama Place, New Delhi- 110066.). A self-addressed envelope should be sent with the request.
Deadline:
July 20, 2017
Visit:
http://www.kcmet.org/what-we-do-Scholarship-Grants.aspx
Note:
Shortlisted candidates will be intimated of interview date and venue well i advance. Cost of travel, to certain extent, will be paid.