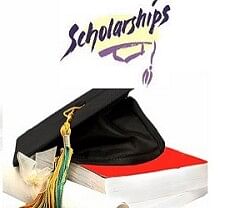 New Delhi
Applications are invited by the directorate of minorities, government of Karnataka has introduced a scheme for providing financial assistance to minority students of Karnataka state.
It will help students to pursue higher studies in foreign universities for various programmes such as Master's degree, PhD and Post-Doctoral courses.
The objective of the scheme is to arrest the tendency of drop out due to economic incapability and in order to create the possibilities of employment opportunities amongst the meritorious minorities' students to continue the pre-university, professional and technical courses in degree at Postgraduate level, MPhil and PhD candidates will be selected on the basis of interview by the selection committee. Scholarship is offered up to INR 20 lac for entire course.
Eligibility:
- The applicants must have at least 60% marks in Master's degree/PhD for Post-Doctoral and PhD programme.
- For Master's degree applicants should have at least 60% marks in Bachelor's degree programme.
- The student must be a domicile of Karnataka.
- Only one candidate is eligible to take benefit of this scheme from one family.
- Applicant must be below 38 years from the date of commencement of the opted course or subjects selected for higher studies.
- Applicants income/his or her parental income should not exceed Rs 6 lakh from all sources.
Deadline:
June 30, 2017
Visit:
Detailed information is available at
www.gokdom.kar.nic.in