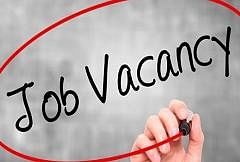 In the entire state of Kanpur, it is now mandatory that unemployed will have to register for the government, semi-government or private-sector jobs in the service department. The order has been issued on June 26 by Chief Secretary Anup Chandra Pandey in this regard.
Unemployed registered on the portal of the employment department will get a chance to fill vacancies or self-employment in future with government, semi-government, private, contractual and outsources.
 In the city of Kanpur, till May 31, 2019; 102321 unemployed have registered. Assistant director of service, SP Dwivedi said that the Chief Secretary has issued an order in this regard. The unemployed must register at the service department portal.
Reason:
It was told that registering on the service portal will allow the government to know the actual situation of employment and unemployment. Accordingly, plans related to employment in the future will be created.
Apart from this, registration will be compulsory to know the correct and certified number of jobs available to unemployed candidates. The registration of the employers on the portal has also been arranged.  
This is How You can Register
Unemployed at the department's portal www.sewayojan.up.nic.in, the first user name and password will be created. After this, the unemployed or the user will have to upload all their information by logging on to the portal.
In these notifications, the details of the person's name, academic, professional, personal, experience etc. will be filled. After filling out all the information, it will be available for auto-generating numbers.  
Information on jobs Opportunity will be available online
Sources said that after online registration, information about jobs coming out of these unemployed people in government, semi-government, private areas etc. will also be available on the portal. In this regard, the portal of the department is being updated.
It has been expedited to link all government offices and private sector employers.  
Related Articles

on Current Affairs