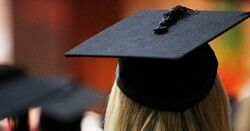 With the release of latest of QS Graduate Employability Rankings, Delhi University has featured in the top league of institutions. The varsity has scored 96.6 out of 100 on alumni outcome.
IIT Delhi and IIT Bombay have been ranked in the 191-200 category globally, reports The Indian Express.
"These results indicate that universities cannot rely on reputation alone.
They also need to ensure that they are committed to innovative teaching methods, proactively forge relationships with businesses, and provide numerous opportunities for students to meet potential future employers," Ben Sister, research director, QS, said in a press release.
While the rankings were released on Monday night, Stanford University was number one in the graduate employability rankings followed by University of California in Los Angeles and Harvard University.