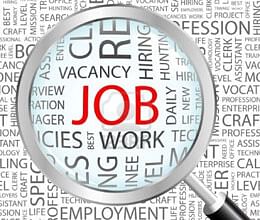 The Punjab government on Tuesday directed all the departments to fill vacancies reserved for disabled persons within a fixed time, marking the International Day for Persons with Disabilities.
The instructions were issued as per the orders of the Punjab and Haryana High Court, an official spokesperson said.
The departments were asked to evaluate the posts reserved for disabled persons under the rules fixed groupwise as per cadre strength within a stipulated time and fill the vacancies soon, he said.
If any department wants to provide relaxation for any post under the reservation rules then complete case/proposal with authentic facts should be sent to the office of the Chief Secretary for relaxation, the spokesperson said, adding that no department would decide on relaxation on their own.
He said that if reservation is not applicable for disabled persons in the department for any post then the department has to submit a attested certificate clarifying that there is no backlog in recruitment of disabled vacancies in the department.
Complete groupwise report for these posts should be sent to the office of the Chief Secretary for review, he said.
Heads of those departments that are unable to complete this exercise within a fixed time would be held responsible and they would be sent to the administrative department of the High Court/Supreme Court for action, the spokesperson said.