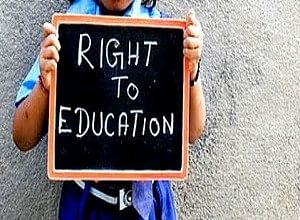 The National Coalition for School Education (NCSE) has launched the 'Shiksha Bachao Adhiyan' and announced a protest at the Ramleela Maidan here on April 7 to demand reforms in education, including amendment to the Right to Education Act.
The body is a coalition of private school associations.
Speaking to reporters, NCSE chairman Kulbhushan Sharma said, "While the state of education calls for urgent reform, the government seems to be working only for appeasement and quick fix. Private schools from across the country will protest at Ramleela Maidan on April 7." 
Some of the demands include offering parents Rs 2,500 per child per month to meet schooling expenses, making education and teaching services tax-free, ensuring safety and security of all students, among others, he said.
"Amendments needs to be made to RTE legislation for learning outcome-based school recognition system instead of mere infrastructure-based norms, which have led thousands of schools to close down," Sharma said.  
Related Articles

on Career Diary