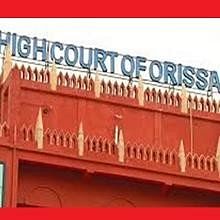 The Orissa High Court today ordered a stay on the publication of final results of ongoing interviews to select the new vice-chancellor of Ravenshaw University, Cuttack.
The high court, however, allowed the interviews to continue and said the final results shall not be announced without the permission of the court.
The order came over a writ petition filed by professor Dr Nachiketa Das, who had retired as the head of the Geology department of Ravenshaw University in February, 2016.
Das was one of the applicants for the post of vice chancellor.
He had approached the court alleging the university authorities deliberately changed the eligibility criteria as prescribed in UGC regulations of 2010.
He said in his petition that this was done with an ulterior motive to keep him away from participating in the interview.
The case would be heard again on December 19.
The tenure of the current vice chancellor P C Sarangi ends on December 31.