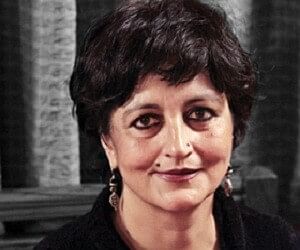 At a time when newspaper owners are sackingemployees and downsizing, Seema Mustafa, Editor-in-Chief of The Citizen(Digital Newspaper), talks to Shaheryar Hossain about Journalism inIndia.
Excerpts from the interview:
At a time when newspaper owners are layingoff journalists, what is the future of Journalism in India?
Very bad….very sad……. They have been controlled to apoint where they are not being able to be independent. You know. If you aregoing to have contract labourer as journalists and do not give the journalist securityof his job then you can fire journalist at the drop of a hat because of corporateinterest or if a particular government doesn't likehim. How do I report freely if I know I could lose my job for saying the truth.
What is your opinion on sensation being createdabout stories on politics doing the rounds in media?
We have to keep a yardstick for our reporting to thepeople. You have news channels forming government. Today, we have discussion whichis intense. Today, India has totally become corporate. Corporates run theGovernment. And Government runs the Corporates. The journalists and news papersare so expensive. They are dependent on big money.
In Bihar, we have a television channel calling apolitical party and saying they are going to form a government ahead of theelection results. But in reality that political party lost the Bihar assembly elections.We (Journalists) have to be responsible. We have to follow the Constitution ofIndia.
What is the scope of Digital Media inIndia?
It's a new media…... It is still evolving…Journalismis all about people. If you ask me personally then online media is a platform wherejournalists can write independently. It gives you space to write about peopleand not about power or establishment of government.
How bright is the career of buddingjournalists in India? As an Editor-in-Chief of a Digital Newspaper, what is thesignificance of Journalism in your life?
Yes…… Yes….Career of budding journalists in India isvery bright. As far as significance of Journalism is concerned, it is my life.  
Why did you choose to become a Journalist?
(Laughing) Because I thought I could change theworld. I realized and I still believe that I can change the world. My motherand grandmother influenced me. My mother was Sub-Editor with The National Heraldwhen it first started in India.
What is your message to studentspursuing mass communication?
Be courageous. Be independent….
Highlights
Name: Seema Mustafa
Profession:Ms. Seema is currently the Editor-in-Chief of The Citizen, a digital newspaperfounded by her. She started her career with The Pioneer (a Lucknow basednewspaper) and then shifted to The Patriot. She was the political editor andDelhi bureau chief of The Asian Age and also worked with The Telegraph andIndian Express.
Education: BAin Political Science from Lucknow University.   
Awards:Recipient of prestigious 'Prem Bhatia Award for Excellence in Political Reportingand Analysis' for her Kargil war coverage.
Related Articles

on Career Diary