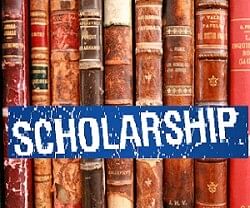 Applications are invited for the inaugural scholarship for Bachelor of Health degree by Victoria University of Wellington, New Zealand.
The degree programme will begin in 2018 and students enrolling for the first year can apply for a scholarship worth up to $5000.
The three-year degree is non-medical and will give students an understanding of health services, policy and strategy, the social aspects of health and how health issues affect different populations.
Students will be choosing five majors such as population health, policy and service delivery; health psychology; health promotion; health informatics; and health software development.
Graduates are expected to go into areas such as health promotion, management and research, as well as health information technology and software development. The course also focuses on health outcomes for Māori and Pasifika communities.
The Faculty of Health is also developing a range of new postgraduate Health qualifications that will be available from 2019.
Courses within the faculty will offer pathways to other postgraduate programmes, such as the Master of Public Policy or Bachelor of Commerce with Honours in Information Systems.
More information about the Bachelor of Health is available at:
http://www.victoria.ac.nz/bhlth