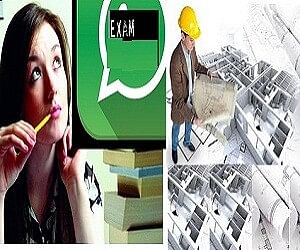 An Architect is the one who designs the buildings - residential or commercial complexes. Since the high rise buildings and beautiful infrastructure has been the demand of all, the profession of architect is one of the prosperous and growing career choice.
Professional degree
There are many top colleges and universities that theoretically and practically train their students to become a world class architect. The eligibility criterion in most of the architecture colleges is 10+2 with Mathematics. Selection is done through an all India entrance exam. Post attaining a professional degree, or as a part of course curriculum, the students are expected to work as an intern under a trained architect to gain work experience.
Scope in Architecture
The horizon for an architect is quite expansive. An architect designs and builds an apartment, commercial houses, schools, hospitals, malls, government offices, colonies, industrial set ups, hotels, airport, stations, etc. Due to high demand for better infrastructure, shopping complexes, big buildings and many new corporate houses, the job of architect is always secure.
Many government organizations and state agencies also hire architects.
The initial salary of an architect can be between Rs 20k to 25k and will increase with experience and expertise.